The Art of Rightsizing
Tuesday, March 13, 2018, 11:00 am - 1:00 pm
The Art of Rightsizing event featuring Senior Relocation and Downsizing Specialists from Caring Transitions was held at The Brick House on March 13. Attendees enjoyed an informative and engaging presentation on rightsizing and how it's never too soon to start planning your future.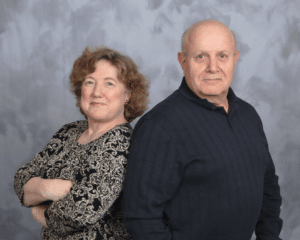 Leigh Schaeffer and John Salomone from Caring Transitions have over a decade of experience helping individuals transition to new residences. Both have earned the Certified Relocation Transitions Specialist (CRTS) designation, the most rigorous industry credentials awarded in the fields of senior relocation and move management. They provided practical, time-proven advice and tips about rightsizing, sorting, estate sales, packing, unpacking, and resettling in a new home. Attendees left the event with tangible, successful ideas for transitioning to a more fulfilling, manageable lifestyle.
Interested in learning more about rightsizing? Contact our Residency Counselors today to share where you are on your journey and get connected with resources to help with the process.