5 Tips for Making the Move to a CCRC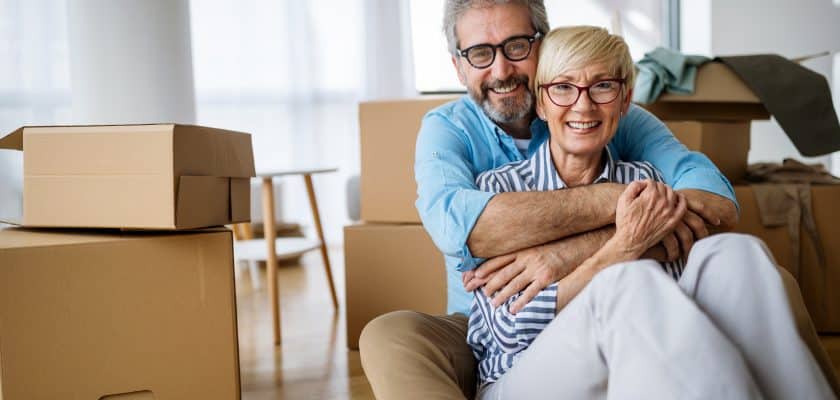 Moving  is one of the most taxing events in life. When leaving the comfort of a home you have lived in for years – possibly the place where you raised your family – you may experience a whirlwind of emotions. Add in the hectic process of downsizing, packing, and moving your belongings to a CCR, your new home, and you have a recipe for stress.
If you are considering a move to a continuing care retirement community, or CCRC, such as The Vista, these tips will help you plan a seamless relocation and make the transition to your new home smooth and stress-free.
Find the Right CCRC for Your Lifestyle
The first step when preparing for a CCRC move is choosing the best community for your needs. Are you looking for an active and engaged social life? Is a beautiful, natural setting with breathtaking views important to you? Are you looking for a community that offers life care – a comprehensive option that includes all future necessary medical care? Would you like luxury amenities, such as a pool, spa, or fitness center? Do you want to enjoy delicious upscale dining options? Make sure your CCRC offers everything you need to live the type of retirement life you want.
Downsize
One of the most difficult parts of moving to a retirement community is parting with some of your belongings. Your CCRC apartment is likely smaller than your current home, meaning you will have to downsize before you make the move. While this task may seem daunting at first, most of us hang on to things we don't need for much longer than we should. When sorting through your possessions, organize everything into categories to make the process easier – sell, donate, toss. Have a yard sale or go online to sell bulky or unnecessary furniture and newer, more valuable things you'll no longer need at your new home. Donate used clothes, shoes, blankets, or linens to Goodwill or a local church, and throw out or recycle anything in poor condition. You'll feel much lighter and ready to start your new life in your CCRC.
Get Help
Moving is a challenging task that requires heavy lifting, a lot of time, and much planning. Trying to take on the entire process on your own may be difficult. To avoid painful injuries and alleviate your stress, try to enlist the help of loved ones when organizing, packing, and moving your belongings to your new home. If you don't have able-bodied family or friends nearby, considering hiring professional movers to aid with your relocation. At The Vista, our moving coordinator will connect you with a variety of moving services to help you with various moving tasks, including packing and downsizing services.
Prioritize Safety on Moving Day
Moving to a CCR is backbreaking work, which is why it's so important to make sure you have sufficient help. Be sure to refrain from lifting anything heavier than you can handle, keep all walkways clear of clutter when carrying your belongings, and wear sturdy, nonslip shoes and comfortable, nonrestrictive clothing. If possible, try to plan your move for a day with dry weather to reduce the risk of falls and move at a slow and careful pace.
Get Involved at Your New Home
After you unpack and are settled into your new home, it's time to explore what your CCRC has to offer. At The Vista, you'll enjoy a plethora of upscale amenities, a robust calendar of fun and engaging activities, and exciting opportunities to meet new people and socialize. The sooner you start to participate in all your new community provides, the sooner it will feel like home.
Want to learn more about life at The Vista?
If you are interested in living an inspired, active lifestyle in a beautiful and engaging community – with the added security of life care services for your future – The Vista may be right for you! To learn more about life in one of northern New Jersey's newest continuing care retirement communities, please call (201) 848-4200 or provide your contact information using our fast and easy form. We can't wait to welcome you home!