Five Reasons Why The Vista Is Pet Friendly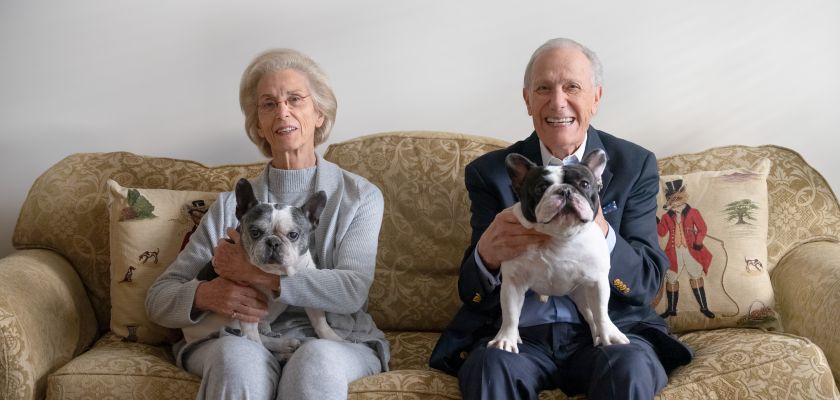 When you move to The Vista, it's important to bring your favorite things with you. Some of these special items might include your comfy couch, your favorite plants, and especially your beloved dog or cat! With pets proven to help us live longer, more fulfilling lives, The Vista is pet friendly and happy to welcome animal lovers! Here are five reasons why pets are welcome:
Pets are constant companions. Day or night, there is a presence in your home, so you never feel alone. And dogs and cats can be good at snuggling, too!
Pets keep you healthy. A study of health patients showed that people over 40 who own pets had lower blood pressure than people who did not have pets. Walks through picturesque New Jersey can also help with circulation and weight loss, making pets the perfect workout partners.
Pets make you happy. Studies show that seniors with pets experience less depression compared to those without pets. Whether a dog, cat, or other animal, pets are therapeutic and can improve overall well-being.
Pets help increase your social circle. Those with pets go for more walks and have the potential to make more connections than those without pets. Maybe it's time to start a morning dog walking club!
Pets help with loss and transition. Older people who suffer the loss of a spouse and own a pet are less likely to experience deterioration in health following that stressful event.
At The Vista, the pet policy reads:
Dogs (or cats) must be friendly, up to date on shots, and the resident must be able to care for them. Any dog over 35 pounds must be introduced to the executive director and approved prior to move in.
The pet policy is simple and residents of The Vista with pets agree!
The benefits of pet ownership speak for themselves. It's easy to keep your furry friends with you when you move to The Vista! If you would like to learn more about The Vista or bring your dog by for a visit, contact us today.
Contact us to learn more
The Vista offers so much more for residents. Learn more about us by calling (201) 848-4200. You can also provide your contact information at this link.