5 Ways to Financially Plan for a CCRC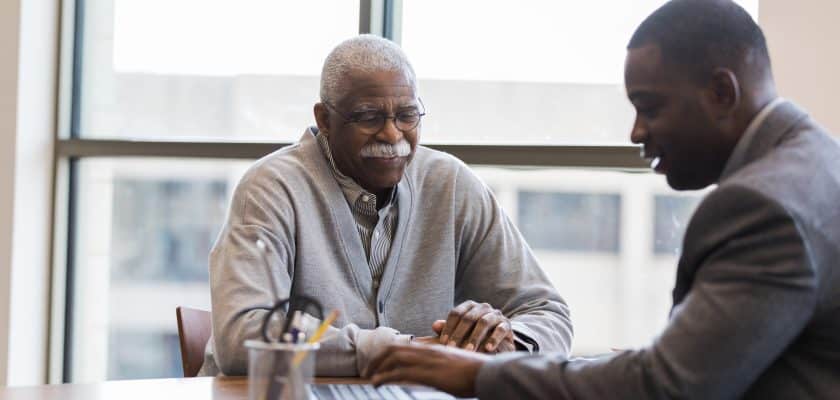 Continuing Care Retirement Communities (CCRCs) offer a comprehensive continuum of care for older adults to age in place – ranging from independent housing to assisted living to round-the-clock skilled nursing services – all contained in one community. The appeal of a CCRC is the convenience of being able to live independently for as long as possible, and if the need for additional care arises, the transition is less jarring because the resident is already comfortable and at-home in the community.
Moving into a CCRC requires planning and preparation to ensure you are choosing the CCRC option best suited to your needs.
What do you get at a CCRC?
While each CCRC is unique in what it provides, typically the communities include independent living in private apartment homes with the option to transfer to a community with at least one level of provided care, such as assisted living. Many CCRCs offer a full range of care services, including memory support or skilled nursing care. Residents move through the levels of care as their needs change.
When buying into a CCRC, residents are typically charged an entry fee, ranging from mid- to high-six-figure dollar amounts. After moving in, a monthly rent will usually cover provided activities, access to amenities, such as a pool or gym, and meals in on-site restaurants or dining areas. Depending on your contract, monthly fees may also cover some or all of your health-care services too.
If you are considering a move to a CCRC, the following five tips will help you financially prepare for the cost.
Consider Your Contract
CCRCs offer different types of contracts, each with different costs and afforded services. When choosing a CCRC, be sure to carefully consider each option and how it best meets your individual needs.
Life Care. Life Care contracts have a higher monthly fee and often a higher entry fee. This contract includes any necessary care services in a flat monthly rate – in other words, your monthly service fee is the same regardless of whether you are living independently or receiving care services in the assisted living or nursing center in the community. This will typically mean you realize significant savings on care costs as your level of care need increases.
Fee-for-Service. A fee-for-service plan will be less costly than Life Care because all necessary health care services are provided a la carte. When choosing this option, your monthly fees could increase significantly should you eventually need assisted living or skilled nursing care.
Sell Your Home
Most people who buy in to a CCRC sell their current home to pay the entry fee. If you own a home but cannot sell it prior to your planned move-in date, you may be able to pay the entrance fee at the CCRC using a home-equity line of credit. Then when you do sell your house, you can pay off the line of credit. If you don't have a credit line, set one up months before applying to a CCRC – banks are less likely to extend a credit line if they expect the homeowner to repay the debt within two or three years, and they often charge an early termination fee.
Meet With Your Financial Advisor
Moving into a CCRC is a life choice that requires consideration and planning. Each community you consider will provide you with a detailed contract that describes the services provided, the associated fees, and any important stipulations. It may be helpful to consult with a financial advisor to help you determine your budget and compare the costs of different CCRCs with your current cost of living to help you choose the best option for your needs and hone your long-term financial outlook.
In addition, depending on your financial situation, a portion of the entry fee and the monthly fees may be tax deductible as a medical expense. A financial advisor can help you maximize the tax benefits available as well.
Use Long-Term Care Insurance
Depending on the type of contract you choose at a CCRC, you may be able to use your long-term care insurance to cover some medical expenses. If you have a life care contract, with a monthly service fee that essentially stays the same regardless of your care needs, you may have limited options regarding any benefit you can receive. This is because you pay the same rate monthly even when you move from one level of care to another, which means you don't have separate bills for medical services.  On the other hand, with a fee-for-service contract, you pay less while living independently but pay the market rate for individual long-term care services as needed. Because these services are charged separately, you may be able to receive reimbursement for them through your long-term care insurance.
Downsize Your Belongings
Lastly, a good financial incentive when moving into a CCRC is downsizing! If you own a full-size home, you likely have a significant amount of belongings you will no longer need in your new apartment home. You may also opt to sell one or more of your vehicles because a CCRC often has everything you need right on-site, reducing or even eliminating the need for a vehicle. Many CCRCs even provide transportation for outings or activities.
The money gained from selling some of your belongings can help mitigate some of the incurred costs of the CCRC as well as reduce the fees you will pay movers to transport your household items to your new home at the CCRC – the lighter the load, the less you pay.
Want to learn more about CCRC living at The Vista?
The Vista is a premier CCRC in Northern New Jersey. Learn more about us by calling (201) 848-4200 or providing your contact information using our quick and easy form.