8 Great Benefits of CCRC Living at The Vista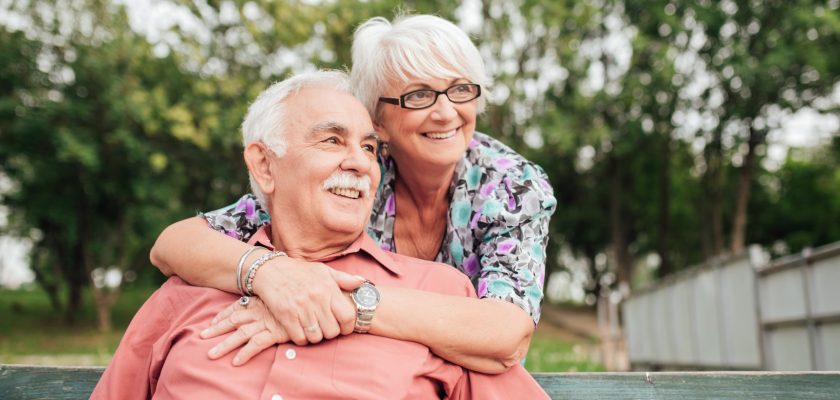 A continuing care retirement community, or CCRC, is a long-term care option for older adults looking to remain in the community through different phases of the aging process. A CCRC, such as The Vista, offers access to a variety of types of housing within the same community to accommodate older adults with diverse needs – for example, a resident may move into an independent-living complex, such as The Vista, and then transfer to an assisted-living community on the same campus when additional help with daily activities or health care becomes necessary. The Vista takes care of everything!
Making New Friends Easily
At a CCRC, residents are never isolated. They are surrounded by people their own age with which to socialize, participate in activities, and attend events. Living alone as an older adult can often be very lonely and ostracizing, especially in recent times of COVID-19 anxiety and lockdowns. At The Vista, you can feel safe interacting with your peers because strict guidelines, vaccination mandates, and sanitation practices are implemented to reduce risk and ensure residents stay as healthy as possible.
All-Inclusive Costs
A great of perk of living in a CCRC is the ease of having all of your major living expenses included in one flat rate. Not having to calculate costs or structure and adhere to a budget is a significant convenience for older adults — which is what you want most when enjoying your relaxing retirement years! Living at The Vista is similar to an all-inclusive resort, as meals, admission to events, housing maintenance and repairs, housekeeping tasks, security, and even some utilities are included.
Easy Access to Health Care
A CCRC provides a wide continuum of care to its residents as their needs change – when illness, cognitive decline, or injury occurs, older adults living at The Vista can comfortably switch to another community on the campus that can better accommodate them. Assisted living, skilled nursing, and memory care services are offered so that you can move from different levels of care easily without having to leave the cherished community that you call home. The security of having medical services and doctors always nearby in case of an emergency is also a valued comfort for residents of The Vista.
Never a Dull Moment
At a CCRC, there is always plenty to do! Jump in the pool, work out in the gym, grab a bite at one of the restaurants, see a show at a theatre, participate in group activities such as bingo, art class, or chair yoga – the possibilities are endless! The community is designed to give older adults their freedom to structure their day as they like, leave campus as much as they are able, and enjoy on-site amenities whenever the mood strikes. The convenience of many entertainment options in the community makes The Vista great option for older adults, even if they are still active and able to drive.
Leave the Maintenance to Someone Else
Retirement is a time to relax – so leave the chores and home repairs in the past! At a CCRC, home maintenance and housekeeping tasks are handled by staff, so you can take it easy without worrying about climbing ladders, mowing lawns, or shoveling snow. No worrying about out-of-pocket costs for unexpected repairs – when something breaks, the expense of fixing it is built right into the cost of buying into the community. You can enjoy a fully functional apartment, a manicured, landscaped property, and clear, safe walkways without ever having to lift a finger.
Security to Keep You Safe
Safety is a huge selling point of CCRCs – older adults are too often the vulnerable victims of break-ins. Communities for older adults, including The Vista, feature advanced security systems and on-site personnel patrolling the premises to prevent burglaries and ensure a safe and secure environment. CCRCs are also designed to be easy to navigate and accessible for older adults who may have mobility issues, which will prevent falls and injuries. Plus, if COVID concerns have you feeling anxious, you can rest easy knowing strict safety restrictions are consistently implemented The Vista and across all communities at Christian Health.
To Cook or Not to Cook
Sometimes you feel like cooking, sometimes you don't – at a CCRC, you can feel free to decide each day what you're in the mood for! Independent- and assisted-living communities will feature a kitchen to prepare your own meals, but you will also have access to community dining areas and on-site restaurants offering a variety of diverse choices when you feel like letting someone else take care of the cooking and clean-up! The dining options at The Vista are designed to provide you with an elevated experience, and we feature meals made with locally sourced ingredients and a range of accommodations for residents with dietary restrictions. We offer a range of delectable dishes at our three restaurants, featuring everything from casual café fare, pub grub, and fine dining cuisine.
Peace of Mind for You and Your Loved Ones
Perhaps the most important and greatest benefit of moving into a CCRC is the peace of mind it will afford older adults and their family. Knowing that round-the-clock care and medical services are guaranteed for you in the future is a huge burden lifted – your loved ones can now rest assured that you will be well taken care of through every stage of the aging process. At The Vista, our mission to foster health, wellness, and healing to all those in our care ensures you will receive the most compassionate and quality care should you decide to join our community!
Want to learn more about CCRC living at The Vista?
The Vista is a premier CCRC in NJ. Learn more about us by calling (201) 848-4200 or providing your contact information using our quick and easy form.