At The Vista, Safety, Happiness, and Health Are Top Priorities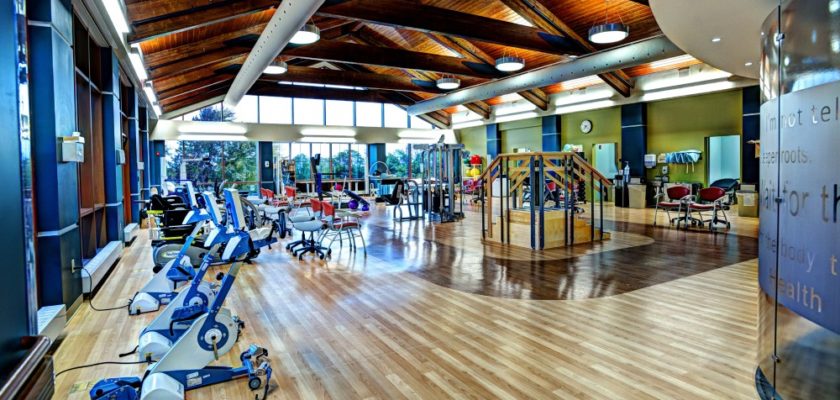 When a child learns to ride a bike, parents might find themselves checking a mental list of the child's safety measures: helmet, pads, and teaching them to be aware of their surroundings including cars, other bikers, and pedestrians.
Before a teenager backs out of the driveway for the first time, parents do the same thing. They check to make sure the seat belt is fastened, view mirrors and blind spots, and warn about speeding.
As we get closer to the age of 60, it's a good idea to consider an independent living community committed to health, safety, happiness, and excellence. Now you can make sure it's the healthiest environment possible and that it checks all the right boxes.
At The Vista, our health and safety checklist is long, and it starts with mental health, fitness and health care, and environmental safety.
After all, The Vista is a Christian Health community backed by more than a century of experience. While we're scheduled to open early next year in northern New Jersey as a new independent living community, people 60+ years old have been calling Christian Health home for years.
A happy mind in a happy body
Keeping healthy is a lot more than having nice treadmills (yes, we have those, too!). We know it's also important to keep your mind and spirit strong.
A lot of nice independent living communities have "study" or computer rooms for residents. Those can be welcomed perks, but we took it a step further: we not only reserved library, arts, lecture, and performance spaces for life-long learning, we're bringing educational, spiritual, and cultural programming directly to you at The Vista based on the feedback and requests our residents will share.
Studies have shown that reading can reduce stress and cognitive decline, while increasing intelligence and even happiness. We also have a cultural arts center, art gallery/studio, and classrooms to name a few of our offerings. We've paid close attention to the details, to allow our future residents to continue learning and practicing their favorite hobbies.
Beauty + relaxation + happiness = The Vista
While everyone wants to live in a community that's beautiful, we recognize that aesthetic appeal can actually have health benefits. We're known for our experience and services in health care, but we're also creating a peaceful, inviting atmosphere for our residents to enjoy. We invite you to take a virtual tour.
From spacious high ceilings, grand stone columns, gorgeous architecture, and a beautiful combination of warm colors, we wanted to make living at The Vista fun and relaxing, but it's about more than that.
Enjoying the outdoors can also be fun and have major health benefits. It wasn't by chance that we built our independent living community amid the wonderful views of the Ramapo Mountains, which are close enough to explore for walking, hiking, fishing, and water activities.
To top it off, 30 of the existing 78 gorgeous acres are dedicated to The Vista with outdoor activities to suit any needs, whether walking, gardening, or jogging. Each Vista apartment home also has a balcony or patio option to take in fresh air and tranquil views to help you relax.
We know that different people have different tastes, so we're offering more than 20 different floor plans. It's important for you to live in a home that gives you comfort and the lifestyle you enjoy.
Health is in our name
While we've been excited to share some of the many things you might not have known about our offerings, as examples of how we're focused on creating an environment to help you stay on the move and keep your mind sharp, those from the northern New Jersey area might already know about our health-care reputation.
With The Vista as the newest Christian Health addition, the residents of The Vista will have immediate and priority access to all of the health-care amenities that Christian Health offers.
Christian Health's 14,000-square-foot Bolger Rehab Gym & Wellness Center will be available to Vista residents for short-term rehab. The Vista will have dedicated fitness classes, health-care services, a state-of-the-art aquatics center, and even massages, just to name a few things.
We're also proud that we've created options to fit your budget, and to give you peace of mind that you'll be taken care of as you age. We're here for you now, but it's important for you to know that we'll always be here for you.
Christian Health residents often say they wish they had joined our community sooner, while they're active and healthy enough to enjoy the many amenities.
While we're focused on making sure you're happy and healthy now, we know that you also want to prepare for your future. With our Life Care plan, residents can maintain their same monthly fee even as their health-care needs change.
We've spent the past 100+ years thinking about your safety, health, and future, so that you can worry less and focus on living your best life both now and for years to come.