The 16 Best Retirement Planning Resources: Websites, Blogs, Books, and Podcasts
There are so many different ways to get information about retirement planning that one would think that planning for retirement has never been easier. However, the overabundance of information, opinions, and recommendations coming from every direction makes it difficult to narrow down the choices into a more narrow and manageable grouping of resources.  So how do you choose?
Look no further. We've outlined the best retirement planning resources across four mediums: websites, blogs, books, and podcasts. These retirement resources will prepare you financially and mentally for retirement, whenever that time comes.
4 Best Retirement Planning Websites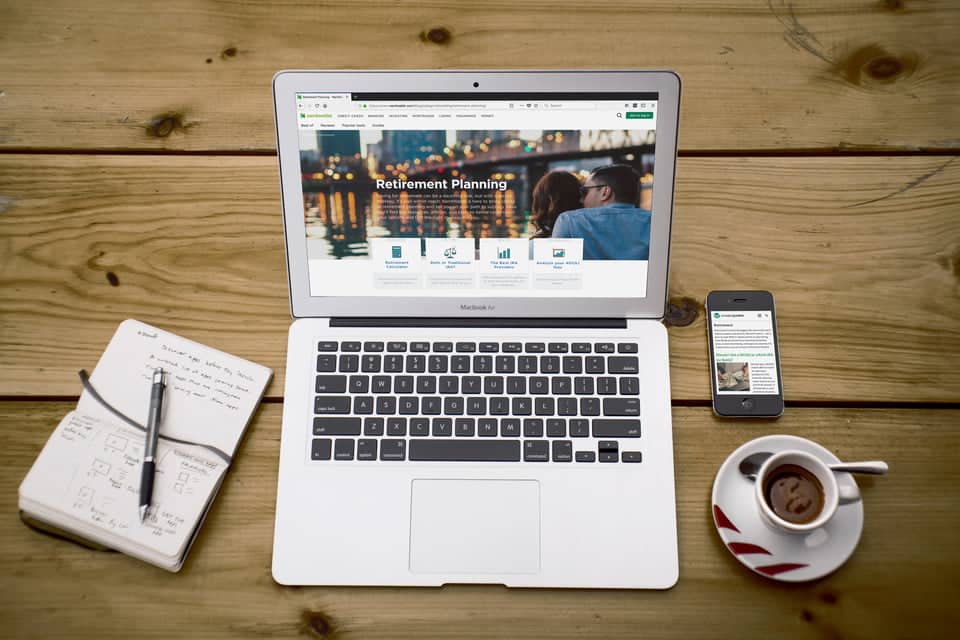 When it comes to something as complex as financial advice, it's important to get advice from qualified organizations and individuals.  That's why the four best retirement planning websites below may be resources you're already aware of.  They're written by industry experts who provide their readers with up-to-date information about how to grow their personal wealth and plan for retirement.
NerdWallet
NerdWallet has become one of the most recognizable and reliable names on the Internet for reliable financial advice. The retirement planning section on their site is full of useful articles, guides, educational resources, and tools to help you prepare financially for retirement.
Investopedia
If you want answers to questions about personal finance, articles on retirement strategies, and the latest financial news, then retirement resources from Investopedia are a must read.
Investor Junkie
With a focus on making finance easy, the retirement articles and resources from Investor Junkie are a great place to be if you're looking for help with your retirement finances. The staff at Investor Junkie analyzes and compares tools to help you make the best decisions.
NewRetirement
A project that started because a friend's mom needed help planning and preparing for retirement, NewRetirement has turned into one of the internet's best resources for retirement planning. Their team offers everything from in-depth articles to retirement calculators, podcasts, and newsletters.
4 Best Retirement Planning Blogs and Newsletters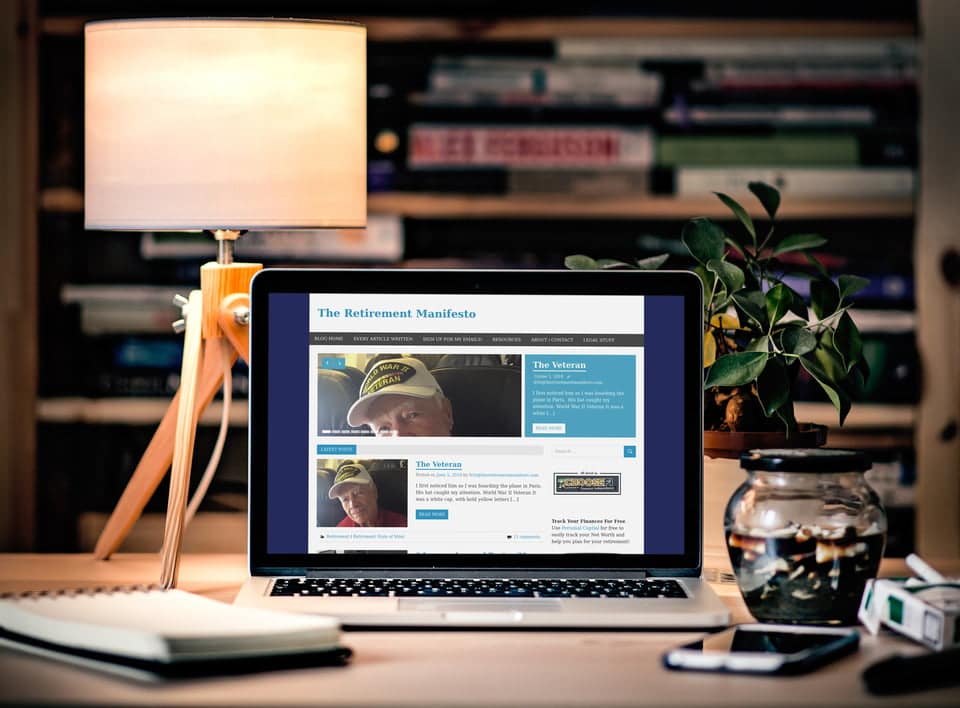 For a more personal touch, these blogs bring a fresh and fascinating perspective to retirement planning. The blogs cover everything from personal stories about the authors' experiences to break-downs of complex financial topics.
Retirement Researcher Blog
A Chartered Financial Analyst (CFA) with a Ph.D. in economics from Princeton University, Wade Pfau founded Retirement Research to offer readers a blog on academic retirement research. His goal is to guide you along the path to a successful and sustainable retirement by providing modern, sound academic research. You'll find in-depth resources about retirement, custom calculators, and a personal blog accessible to everyone.
The Retirement Café
Written in a light and often laugh-out-loud tone, The Retirement Café blog by Dirk Cotton is a bookmark-worthy retirement blog. Cotton has researched and published papers on retirement finance and spoken at multiple retirement industry conferences and events. The blog reflects his intelligence and experience, making it a great place to learn about retirement planning.
The Retirement Manifesto
With the tagline "Helping People Achieve a Great Retirement," The Retirement Manifesto from Fritz Gilbert is a retirement planning blog for people within ten years of retirement.  If you want to learn how to align your financial decisions with what matters most to you, this is the blog for you.
Oblivious Investor
If you're new to retirement planning, Oblivious Investor is a great place to start. The blog from Mike Piper takes complex topics and distills them in a way that makes perfect sense to anyone.
4 Best Retirement Planning Books




Discover some of the best books on retirement planning. These four books help you properly plan and prepare for your retirement.
The Simple Path to Wealth: Your Road Map to Financial Independence and a Rich, Free Life
If you've sought to manage your finances but felt overwhelmed by the prospect, then The Simple Path to Wealth is the book for you.  Author JL Collins translates complex personal finance concepts into a simple yet powerful approach. Everyone can walk away with newfound knowledge about personal finance to apply to retirement planning.
How to Retire Happy, Wild, and Free
How to Retire Happy, Wild, and Free offers inspirational advice to achieve an active and satisfying retirement. The book details how a satisfying retirement requires more than just financial resources.
The 5 Years Before You Retire: Retirement Planning When You Need It the Most
Whether you just started a retirement plan or have saved since your first job, The Five Years Before You Retire will show you what to do now to ensure that you live comfortably after you retire.
The New Retirementality: Planning Your Life and Living Your Dreams at Any Age You Want
Filled with engaging anecdotes and inspirational ideas, The New Retirementality will help you plan holistically for retirement with a new attitude. Author Mitch Anthony fills each page with compelling stories, unforgettable phrases, and wise counsel to expand your options for a fulfilling retirement.
4 Best Retirement Planning Podcasts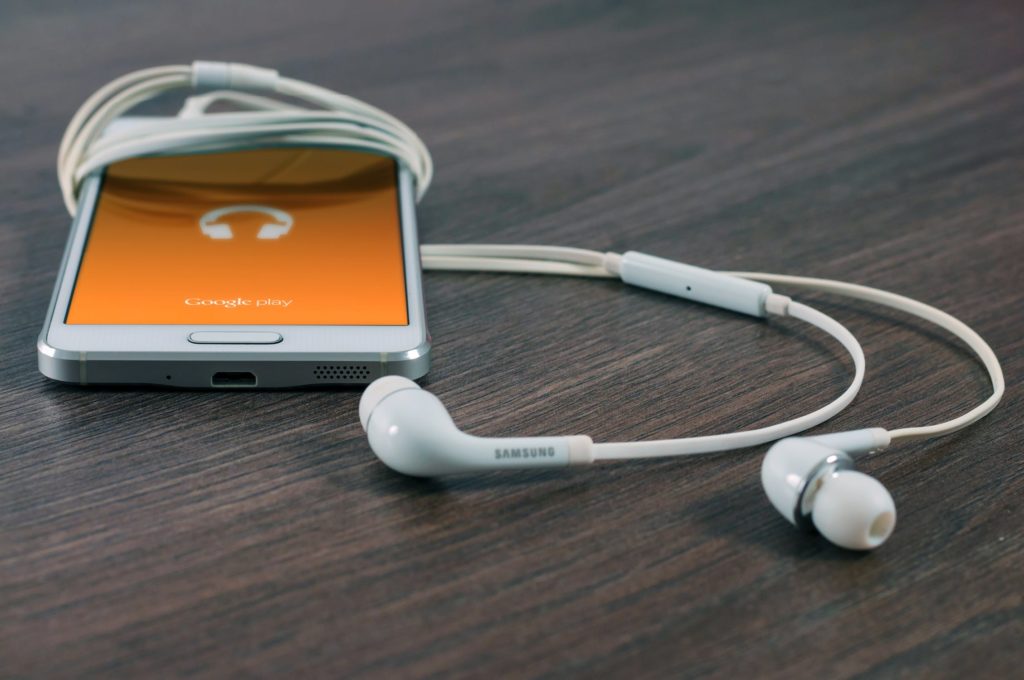 Perfect for listening when you travel, work out, or just hang around the house, these retirement planning podcasts are full of helpful information to make sure you're financially prepared for the next step in your life.
Sound Retirement Radio
Nearing retirement? If so, start listening to Sound Retirement Radio. This podcast focuses on identifying your retirement goals so that you can create a retirement plan that aligns with your lifestyle.  Tune in to hear the host, Jason Park, interview experts and explore ideas and strategies to prepare for retirement.
Retirement Talk for Boomers, Seniors, and Retirees
Retirement Talk is a weekly podcast for seniors, boomers, and retirees. The show examines retirement in all facets—not just the financial—to give you a clear understanding of what to expect in retirement. It discusses broader topics like travel, life goals, family, community, exercise, relocating, housing, continuing education, friends, and health.
Chain of Wealth
If you're looking for a podcast with actionable ways to improve your financial life and achieve your retirement dreams, Chain of Wealth may be perfect for you. Hosts Denis and Katie interview industry experts and discuss topics like debt, wealth, investing, and financing.
The Truth about Money with Ric Edelman
Comprehensive, entertaining, actionable, and educational, The Truth about Money discusses investments, IRAs, retirement planning, mortgages, insurance, college planning, and everything else that might improve your personal financial management.
As you look towards retirement, consider The Vista, a Continuing Care Retirement Community. The Vista will offer a range of programs and amenities to engage, entertain, and inspire you.
For more information about The Vista, please contact us today.