Clear the Clutter: Tips for Downsizing for a CCRC Move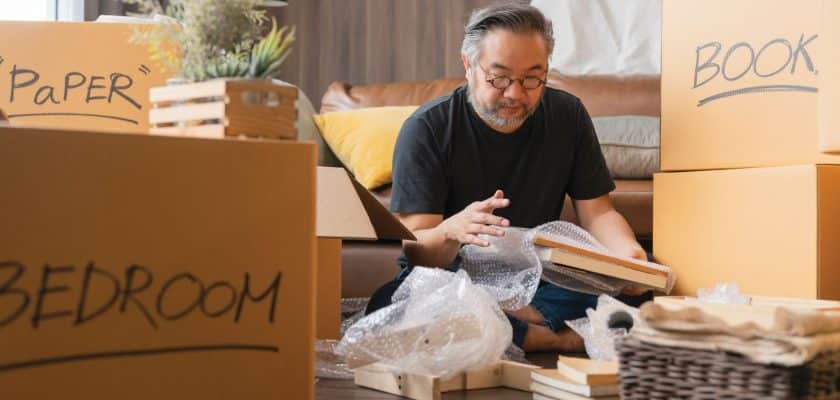 If you are planning a move into a continuing care retirement community, also known as a CCRC, such as The Vista, downsizing your belongings may be necessary to comfortably transition to your new home. Deciding which of your possessions to purge can be a difficult process, but it can also be freeing to lighten the load you have accumulated over the years for a fresh start.
Start early
Sorting your belongings can be a lengthy process. Get started as soon as you begin planning your move to a CCRC – waiting until the last minute will make the task overwhelming. Plus, if your timeline changes and it turns out you will be moving in sooner than you thought, you'll be ready to go and not have to make rushed decisions about what to keep and what to part with.
Get the lay of the land
Make sure you are familiar with the layout of your new home, the closet and storage spaces, and the dimensions of your rooms so you have a good idea of what will fit and where you will put it. The Vista website offers virtual tours and digital floor plans of the units if you need a reminder of the space as you plan your move-in. Bringing a measuring tape when you tour your new home is also a good way to know exactly how much space you have in each area.
Give away valuables and heirlooms
You may have numerous items that have sentimental value but no longer serve much practical purpose. Giving away valuable jewelry you no longer wear, family heirlooms, or other treasured possessions to your loved ones is a good way to downsize without the guilt of getting rid of your more-meaningful belongings.
Donate, sell, and toss
Dividing your items into categories is an efficient way to get the downsizing process started. Some of your more-valuable items may be worth selling at a flea market, on eBay, or at a garage sale, while old, useless junk should probably be tossed out or recycled. Reach out to a donation center for items that are still useful without much monetary value.
Use a downsizing service
If the thought of parsing through your belongings is too much to handle, there are services that can help! At The Vista, we connect new residents with several move-in services to help them easily transition to their new home, including downsizing services. These move-in experts will help you eliminate your clutter, donate what you don't need, and pack up your belongings so that you can start your next chapter with a clean slate!
New Vista resident Ruth Wynbeek and her husband Len were thrilled with their experience using the downsizing service when making their move into The Vista. "Christian Health was great in helping us by connecting us with this service," said Ruth. "It went so smoothly because they did a lot of the work."
"We were able to get rid of a lot of belongings," she said. "They gave us suggestions on what we should take and helped us donate a lot of things. They even packed everything and wrapped all my dishes. They made our move easy! It was amazing."
Get more information about The Vista
If you are considering a move to a continuing care retirement community, we would love to welcome you home to The Vista. For more information or to schedule a tour, please call (201) 848-4200 or visit thevista.org/contact.