Enjoy Fall Fun and Stay Safe in Wyckoff, Bergen County, and Northern New Jersey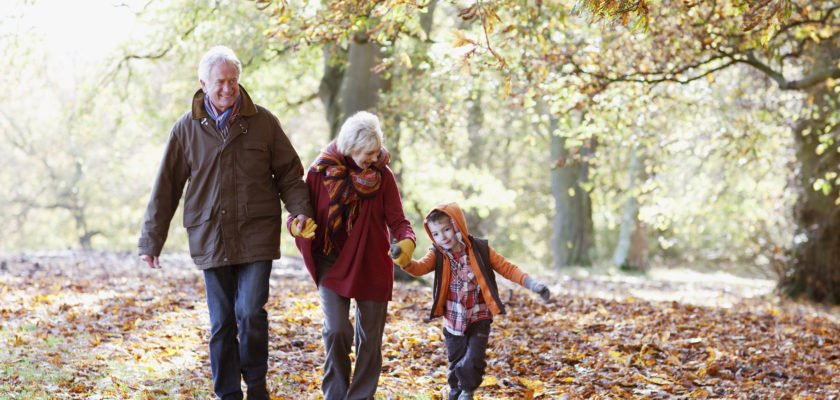 It's a beautiful time of year, with crisp temperatures and scenic views — two great features of northern New Jersey that everyone can enjoy, even during a pandemic.
Wyckoff township and greater Bergen County are among the best places in the country to enjoy autumn, thanks to sprawling open spaces, pleasant local attractions, and businesses that know how to deliver fall and holiday-season fun.
Here are five ideas for places to visit through January in North Jersey.
Abma's Farm: A dream destination for autumn-lovers where you can create your own fall décor. Abma's offers fall floral workshops to create decorations for inside and outside your home. You can also find plenty of garden-fresh produce, baked goods, deli, and kitchen items in the Farm Market.
Abma's also have a petting zoo with a wide array of animals, from rabbits to alpacas, as well as a farmer's market. Though the owners are taking great precautions to keep patrons safe from COVID-19, this is a popular destination; to enjoy all the fun with the smallest crowds, consider visiting during the week.
ADDRESS: 700 Lawlins Road, Wyckoff, NJ
FOR KIDS: Enjoy the Barnyard Petting Zoo (FYI: grandparents are free on Wednesdays).
AUTUMN HOURS (through early January): 8 a.m. to 6 p.m. weekdays; 8 a.m. to 5:30 p.m. Saturdays; closed Sundays
Warwick Drive-In: Travel back in time to an era when drive-in movie theaters were a mainstay. The Warwick Drive-In has a large screen and shows popular movies (with a few to choose from at any given time). Audience members can watch from inside their vehicles or while sitting outside, as long as they're socially distanced.
ADDRESS: five Warwick Turnpike, Warwick, NY 10990
FOR KIDS: The Warwick Drive-In shows kid-friendly movies too, such as "Casper" and "Monsters, Inc."
SHOWTIMES: See listings.
Ramapo Mountains: The Ramapos offer 102 miles of trails from New Jersey to New York State, perfect for everything from leisurely walking to vigorous hiking. You can also drive to enjoy plenty of scenic views if you're not looking to break a sweat. Now is a great time to soak in views of the gorgeous mountains, loaded with leaves of yellow, orange, purple, brown, and red. Being on the northern New Jersey side is a great bonus because it's also home to the 120-acre Ramapo Lake, which is great for fishing, paddling, or just enjoying water views.
J.A. McFaul Environmental Center: Head over to this wildlife sanctuary complete with a mile-long hiking and walking trail, a pond, places to picnic, and nature exhibits with guaranteed critter sightings. It's county-operated, so admission is free to enter.
ADDRESS: 150 Crescent Ave., Wyckoff, NJ
HOURS: 8:30 a.m. to 4:30 p.m.
Demarest Farms: There's fall décor, homemade goodies, a drive-in movie theater, and more. The family at Demarest Farms know how to embrace the holidays, as hayrides and haunted orchards give way to Orchard of Lights starting November 24. You can enjoy a guided tour through 32 acres of brilliant holiday light displays from the safety of your car, or kick back by the fire pit and enjoy hot cocoa. Get tickets now. And yes, Santa will make an appearance.
ADDRESS: 244 Wierimus Lane, Hillsdale, NJ
HOURS: The Demarest Farm Store is open daily from 8 a.m. to 5 p.m. For specific activity hours, visit the website or call (201) 666-0472.