How to Stay Active in Retirement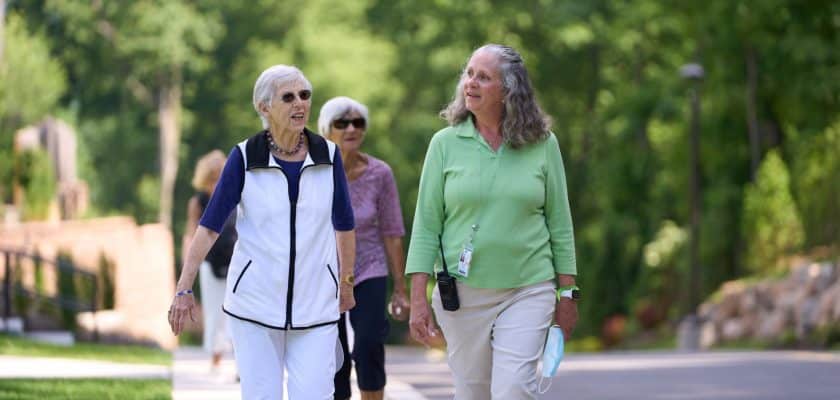 Retirement is an exciting new chapter in the lives of older adults, with endless possible ways to spend it. The best gift retirement gives you is the gift of free time – you now have 40 extra hours a week to spend doing whatever you like! However, many retirees may feel bored at first and struggle to fill their days with interesting things to do. It is also easy to become more sedentary when you lack responsibility, which is unhealthy for anyone – especially older adults.
Luckily, there are many ways to ensure you enjoy a vibrant and active lifestyle during your retirement!
Try a new hobby
While retirement means you are leaving the workforce, it does not mean you have to stop working on things! Not only do you have more time to enjoy current hobbies or work on passion projects you neglected when you were a busy professional – there is an endless amount of new hobbies to try or skills to learn to keep you engaged and active when you retire.
Pick up a musical instrument, get crafty and try painting or pottery making, or try a new sport, like golf or tennis. Learning a new skill after you retire will not only keep you entertained, it will keep your mind active – which can even prevent Alzheimer's disease and other types of dementia later in life.
Join a group
Staying connected to others at any age is important for overall health and mental wellness. Being social is especially essential in retirement – isolation can quickly lead to depression in older adults. After retiring, you may move away or lose touch with work friends, meaning you spend more time alone despite having more time for a social life.
However, it's easy to make new meaningful connections when you retire, especially by joining clubs and participating in activities to meet like-minded individuals. That's why moving to a retirement community is particularly beneficial, especially if you don't have many friends or family members nearby to spend your new free time with. At The Vista, we offer multiple options for socializing and enjoying activities with others, such as fitness classes, group swimming, organized outings, and parties and socials.
Get a good night's sleep
You may not consider the importance of sleep when thinking about how to be more active, but adequate rest is essential for bodily health – which in turn gives you the energy and vitality you need for an active lifestyle!
Ideally, older adults should get seven to nine hours of rest per night. If you are having trouble falling or staying asleep, you may need to drink less caffeine or talk to your doctor about potential underlying causes.
Keep moving
To boost energy, mood, and motivation, nothing beats getting exercise regularly. Fitness classes, a walk around your neighborhood, yoga, sports, or gardening are all great ways to move your body, stay flexible, and maintain mobility for an active retirement.
At The Vista, we offer an array of exercise options for our happy residents, including various classes at Flex, our fitness center, to suit varying mobility levels; an organized walking group; and swim sessions at Reach, our on-site aquatic center.
Exercise your brain
Keeping your mind active is a great way to maintain and improve cognition, focus, and memory, especially in the wake of leaving behind the daily stimulation of your job. Doing puzzles and crosswords and playing card games are great ways to exercise your mind in retirement, stay sharp, and even reduce your risk of Alzheimer's disease or other types of dementia. At The Vista, our residents gather to play a variety of stimulating games of strategy, such as mahjong, bridge, and rummikub.
Consider a CCRC
CCRCs offer you everything mentioned above – social interaction, a plethora of activities and clubs, fitness classes – not to mention access to a continuum of high-quality care for your future. There is no better way to enjoy a vibrant and active retirement than by joining an inspiring community like The Vista!
If you think The Vista may be right for you, we would love to tell you more. To get additional information on all The Vista has to offer or to schedule a tour and see for yourself, please call (201) 848-4200 or provide your contact information using our quick and easy form.