Our Favorite Parks to Visit Near Wyckoff, NJ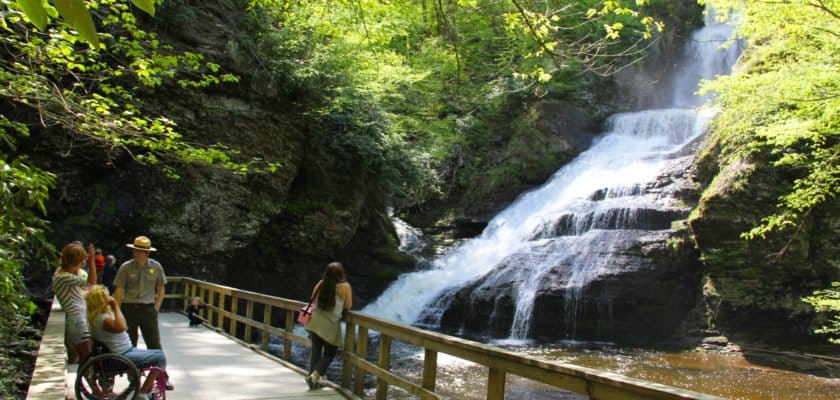 Parks are an important part of any local community. As children, we ran around, played on the jungle gyms, swang on the swing sets, and joined sports teams through the local parks and recreation department. As we grow older though, we learn to appreciate parks in a new light. Parks begin to represent a place you can take the grandkids for a fun afternoon or a great place to get outside the house and take a walk for your daily exercise.
Wyckoff, New Jersey is fortunate enough to be surrounded by some amazing local community parks but is also close to some of the nation's best state and national parks. Explore some of our favorite local parks that are all within a 20-minute drive of The Vista, and our favorite state and national parks that we promise will be worth the drive to see.
Local parks near Wyckoff, NJ
Whether you're looking for a quiet pond to relax by, stunning gardens to explore, or some great hiking trails with a view that will take your breath away, these local parks have it all.
Wyckoff Community Park
3 minutes from The Vista
Wyckoff Community Park is a place that truly has something for everyone in the neighborhood. It offers open fields for running and Little League® games, a community playground built by KaBOOM, and even has concessions and bathrooms during baseball season!
Goffle Brook Park
3 minutes from The Vista
Recently restored Goffle Brook Park is the perfect place to spend the day outdoors. A spacious dog park, extensive running trails, a small playground, and baseball fields means the whole family will find something to enjoy. Getting hungry? Bring supplies and use the park's barbeque grills and picnic tables for dinner!
Franklin Lakes Nature Preserve
6 minutes from The Vista
Directions | Website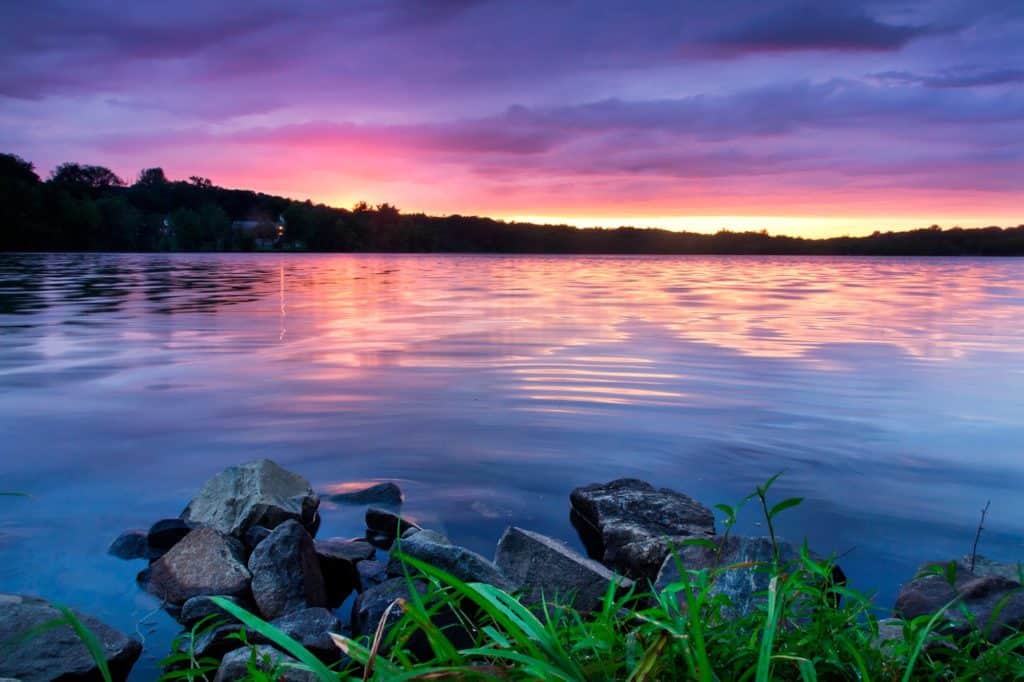 Franklin Lakes Nature Preserve features over 140 acres of land and lakes to explore. Take a hike with your dogs on one of the marked trails, rent a kayak for the day, go fishing, or combine all three for a day-trip in nature. One of the highlights of Franklin Lakes is the ADA compliant trail that follows along the lake with boardwalks, viewing platforms, and even an ADA picnic area.
J. A. McFaul Environmental Center
6 minutes from The Vista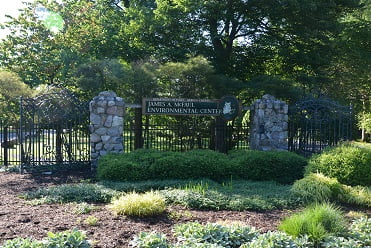 Often described as "a beautiful hidden gem of Wyckoff", the J. A. McFaul Environmental Center is an 81-acre wildlife sanctuary that's sure to make a lasting impression.
When you visit the park, you can stroll through the winding paths that will eventually lead you to the woodland gardens and animal shelters where you can meet the animals and take some up-close pictures.
The park also offers a covered picnic pavilion and an open wooded picnic area that sits atop a hill.
High Mountain Reserve Park
9 minutes from The Vista
High Mountain Reserve Park offers 11.5 miles of marked hiking and biking trails through a variety of terrains. Pick up a trail map at the entrance for the clearly-marked nature trails that are filled with flowers and wildlife. Your reward for the hike up to the mountain summit? A panoramic view of Newark and the New York City skyline.
Garret Mountain Reservation
18 minutes from The Vista
Step away from the busy city and visit Garret Mountain Reservation. This 568-acre mountain park has seemingly everything: wildlife, picnic areas with barbeque facilities, a paved loop that's perfect for biking,  a marked place to fly drones, a scenic overlook, stables with horses for rent, and even a small castle.
State and National Parks Near Wyckoff, NJ
While these parks are a little bit further away, they offer a lot of amazing hikes, scenic views, and jaw-dropping waterfalls that will have you scheduling your next park visit as soon as you get home.
Paterson Great Falls National Historical Park
16 minutes from The Vista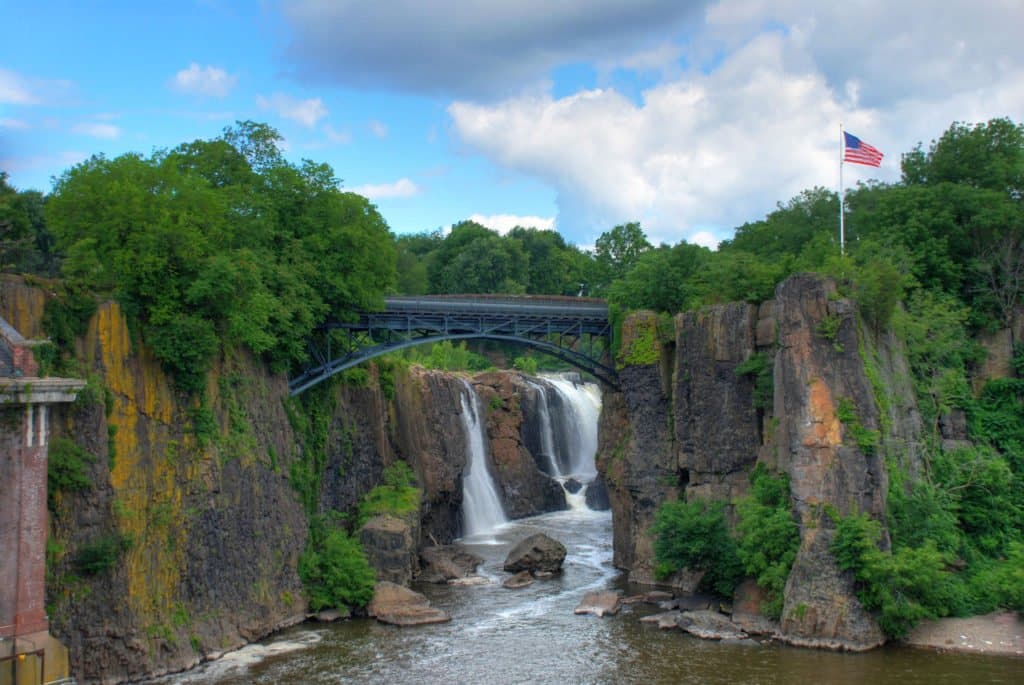 Paterson Great Falls National Historical Park is located in the city of Paterson, New Jersey. Paterson was established as an industrial city at this location because of the 77-foot falls. Enjoy the views from the Great Falls Lawn and then walk right over the falls on the incredible pedestrian bridge.
When you visit, don't forget to download the vintage-inspired brochure to guide you through the park.
Wawayanda State Park
33 minutes from The Vista
Wawayanda State Park is a mammoth 34,350-acre park with hiking and mountain biking trails, fishing, boat rentals, swimming areas, camping, hunting, and barbeque areas. A 20-mile section of the Appalachian Trail falls within the park's boundaries and there are an additional marked 60 miles of trail contained within this pet-friendly park. Wawayanda State Park becomes very crowded during holiday weekends, so arrive early to ensure you don't get turned away!
Morristown National Historical Park
35 minutes from The Vista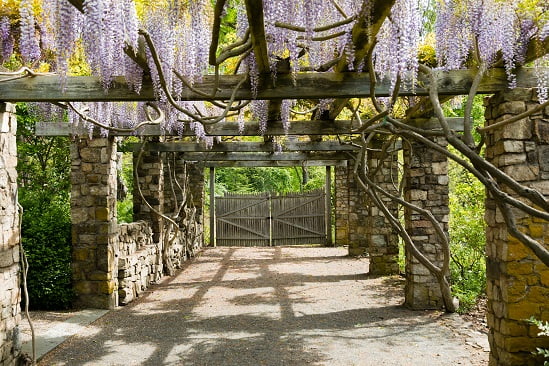 Retrace the footsteps of George Washington at Morristown National Historical Park. This park marks the site of the 1779-80 winter encampment of the army under George Washington and includes many artifacts from that encampment.
Additionally, the park has 27 miles of hiking and biking trails, horseback riding trails, and plenty of bird-watching.
Delaware Water Gap National Recreation Area
57 minutes from The Vista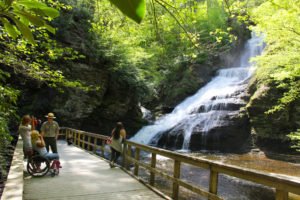 Located along the New Jersey and Pennsylvania border, Delaware Water Gap National Recreation Area boasts 66,741 acres of hiking and biking trails, life-guarded river beaches, boat launch areas, picnic areas, plus fishing and hunting. Stroll along the trails filled with scenic overlooks and waterfalls, search for native wildflowers, and sight rare bird species at this gorgeous park!
Start Exploring New Jersey Parks!
Do you have a favorite park that we've left out? Contact us! We would love to hear what you consider to be the best parks in New Jersey!
Considering retirement in the near future? As you look towards retirement, consider The Vista, a Continuing Care Retirement Community. The Vista will offer a range of programs and amenities to engage, entertain, and inspire you.
For more information about The Vista, please contact us today.