People That Have Made The Move Agree: Now's the Time to Live Your Best Life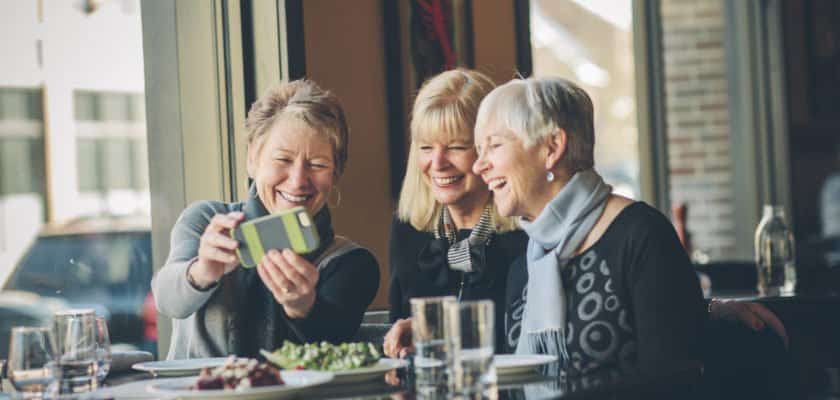 Now is the perfect time to live your very best life. Whether you are still working, considering retiring or have moved into retirement, this is the time to take full advantage of what your retirement years have to offer. For some, making the decision to retire early can mean more time for fun and relaxation, the benefits can be even greater — from improved sleep and reduced stress, to more time for exploring.

The advantages don't stop there. Here are a few reasons that people who have experienced early retirement say it is so beneficial:
A chance to follow your passions: The equation is simple. More free time = more time to do what you want (and maybe even discover passions that you never knew you had). 
Health benefits: More free time means more time to sleep and exercise. Studies show those are critical factors in health. Oh, yeah, and imagine not being bent over at a work desk anymore!
More time with loved ones: This one is most important of all. It's safe to say that we all want to spend as much of our time as possible with the people ­who we love the most.
More time to travel: Working full-time leaves little time for seeing the world. And for so many of us, the days leading up to vacation can be a mad rush to finish work. Then the final days of vacation are muddied by thoughts of returning to work. When retired folks travel, it's a whole new level of relaxation.
If you're considering how to make the most of your retirement years, you might consider joining our welcoming community. There's plenty to enjoy at The Vista, an independent living community in northern New Jersey that's scheduled to open early 2021. From premier fitness offerings to excellent dining and entertainment options, we've worked hard to make sure we cover all the details, so your retirement years can be even better than you imagined. Sparing no details, we even have an art studio, Performing Arts Center, and library.
We're a Christian Health (CH) community for people 62 and older, and we have more than a century of experience providing the highest caliber services including an on-campus continuum of care. Importantly, the experienced Christian Health team prioritizes health and wellness, and we create an environment to give you an optimal lifestyle with added peace of mind.
And since we know everyone's vision of retirement looks different, we offer 20 different floor plans for our apartments, so that comfort can look the way that you want it to look during your best version of retirement. Enjoy our virtual tour, and if you're impressed with our buildings, you'll be amazed by our scenic location with the gorgeous Ramapo Mountains in our backyard.
Instead of asking yourself when you'll have to retire, perhaps the better question is: How soon can you join a community that values your health and happiness to bring the best your retirement years can offer? We invite you to contact us to help you determine if The Vista might be right for you.
Please note, The Vista is not an affordable housing community. If you are looking for affordable housing options, please call (201) 848-5200 or go to ChristianHealthNJ.org.