Planning for a Rewarding Retirement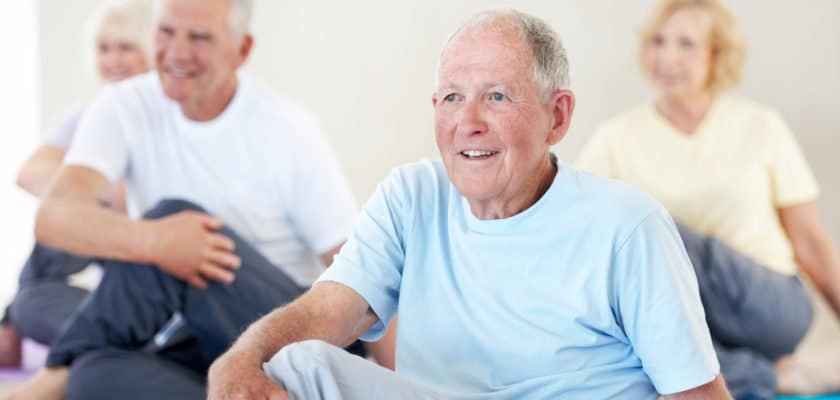 When it comes to planning your retirement years, there's a lot to think about: fun new hobbies, enjoying time with loved ones and maintaining your active lifestyle.
There are also some practical things you might want to consider, too. Here are a few things to think about if you're planning to retire this year:
Make the most of your money You've spent decades working hard so that you can enjoy the best years of your life with good financial health. Now that the time has come, you'll want to think strategically about how to maximize your money. A financial advisor or even a retirement advisor can help you create a detailed plan.
Set your own schedule When working full-time, it's easy to maintain a schedule because work structures much of our time. But when you are retired, you likely don't have to wake up at a certain time. If you prefer structure, this is the type of scenario you might start thinking about now: whether keeping a regimen will work best for you, or if flexibility is the very thing you want in your retirement.
Health routine Since you'll have more time to do the things you want during retirement, now's a great time to start planning a health routine. Fitness is a big part of any good health routine and flexing your mental muscles is important, too. After all, studies show exercise can improve your immune system, sleep, and mental health. It can even increase life expectancy. Something as simple and enjoyable as reading can also help maintain and improve mental health.
Prepare for the unexpected While things like stocks and annuities can be great investment opportunities for some people, life insurance — while less exciting to talk about — can be an essential safety net. Even if you have life insurance, you'll want to make sure it's a plan that gives you the security you and your spouse or family need.
If you want a great health routine and quality lifestyle during your retirement, a community like The Vista could be the right option for you. We're a brand-new independent-living community for people 62 and older opening in northern New Jersey this spring.
Among our offerings, The Vista Wellness Center is centrally located in the community and has a multi-purpose room, group exercise classes, a strength and cardio training room and locker rooms. There's also a fitness bar that serves quick, healthy snacks and beverages. Plus, we have state-of-the-art aquatics, including a heated indoor pool, water exercise classes and a jacuzzi spa. To top it off, we have a 14,000-square-foot rehabilitation gym just next door.
We also have our own library and our location in Bergen County puts us close to all the cultural enrichment that Northern New Jersey and New York City have to offer. With the gorgeous Ramapo Mountains as a backdrop, there are also endless opportunities to explore the natural beauty of the area.
It's the type of attention to detail that people have come to expect from us, considering that The Vista is a Christian Health (CH) community. Christian Health, with more than a century of experience, is known for providing excellent rehabilitation, assisted living, memory care and nursing services. Residents of The Vista have immediate and priority access to all of the health-care amenities that Christian Health offers. If you're considering retiring in the next year or so, now's a great time to start planning — and perhaps exploring our wonderful community here at The Vista. We're always happy to share our senior-living expertise with you to help you finalize the details of your perfect retirement. Contact us today by clicking here, or call us at (201) 848-4200.