Resources for Retirement in NJ
Resources for Retirement in NJ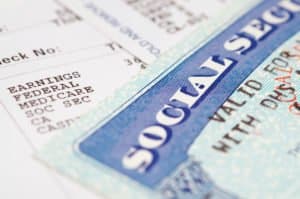 Federal and State Resources
There are various resources from both local and state governments about retirement to help you become better informed. Retirement is an adjustment, so it is beneficial to know the facts in advance. It can only help you to be as informed as possible when preparing for retirement; including understanding the age to apply for retirement and social security ebenefits, financial and application preparation, and changes in governmental policies that may affect retirees or individuals nearing retirement.
State Resources: State of New Jersey Governmental Policies and Retirement Planning Information
The State of New Jersey Division of Pensions and Benefits (NJDPB) Guide to Retirement outlines a variety of information including retirement eligibility, disability, learning opportunities, benefits information, and health insurance information.
The State of New Jersey has created this retirement checklist, updated in the summer of 2018, which outlines how to prepare for retirement including what to do up to eight months beforehand.  
The State of New Jersey Division of Benefits and Pensions keeps an account of proposed policies and rules pertinent to retirees and those planning to retire in the near future. The proposed rules are first published in a state bi-weekly publication called the New Jersey Register. Otherwise, the rules are also published online in the New Jersey Division of Benefits and Pensions Rule Changes.
Individuals who have worked for local, state, or federal government receive certain health benefits in the State of New Jersey. Read more about those health benefits here.
There are many factors to consider in retirement that it's easy to overlook some components, such as documenting a change of address or designating a beneficiary. The NJ Division of Pension and Benefits offers important information regarding these types of changes. Information on beneficiaries, change of address, group life insurance, and information regarding retirement checks can be found on the state.nj.us website under pension, here.
Federal Resources: United States Social Security and Retirement Benefits Information
The United States government website provides an overall retirement resource that contains information about social security, pensions, saving for retirement, retirement for those in civil service, and more.
The Social Security Administration states that the age of retirement is 67. This means you will not receive your social security benefits until that age, though you are able to get a portion of your social security benefits beginning at the age of 62. It is important to consider the ramifications of receiving social security benefits before the age of 67. The amount you receive each month before age 67 differs based on when you start receiving benefits. You can apply for retirement with the Social Security Administration by phone, at your local social security office, or apply online here.
Reflecting on the information above, the U.S. Consumer Financial protection Bureau provides a calculator that shows you how the age that you start taking benefits affects your benefit amount and distribution.
The more time you wait until retirement, the higher the benefit amount you receive will be. In order to get an idea of your social security income, use this benefits calculator from the U.S. Social Security Administration that will provide you with an estimate of your social security income.
The Social Security Administration states that one should apply for retirement benefits four months before retirement and apply for Medicare three months prior to turning age 65. The SSA provides a benefits planner that outlines this type of information such as timelines regarding when to apply and information on applying before the designated date of eligibility.
Applying to retirement requires proper documentation, so it is helpful to start getting the documents you need together in one place ahead of time in order to be prepared to apply for retirement. The Social Security Administration outlines the documents needed to apply for social security retirement benefits.
For those who served in the U.S. Armed Forces, the Department of Defense outlines retirement pay in this chart. To get an estimate of your military retirement the DOD also provides retirement calculators to provide a general idea of what you may receive during retirement.  
As you look towards retirement, consider The Vista, a Continuing Care Retirement Community. The Vista will offer a range of programs and amenities to engage, entertain, and inspire you.
For more information about The Vista, please contact us today.