Summer Hobbies to Try in Retirement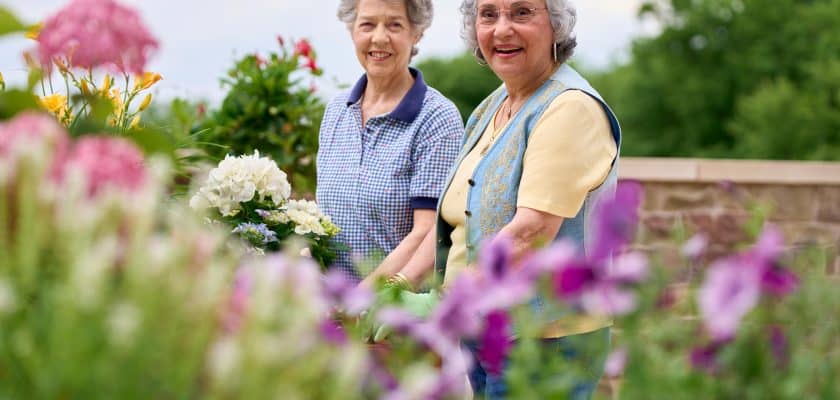 Keeping busy in retirement is important for older adults to stay active, independent, and engaged. If you're struggling with boredom after your retirement, summer is the ideal season to get out of the house and try a new hobby!
Gardening
Gardening is the perfect productive hobby for retirees when the weather gets warm. It's an effective stress reliever, great exercise, and overall wellness booster. You can enjoy tending your garden in the sunshine and fresh air and harvesting your own veggies and herbs to include in fresh summer salads and other dishes. Caring for and watching plants flourish can be significantly rewarding and provide a strong sense of fulfillment and accomplishment. Plus, taking up gardening is a great way to learn new things, since nurturing your garden requires following certain steps correctly and problem solving to ensure they thrive.
Hiking
Hiking is a wonderful way for older adults to stay active and enjoy the great outdoors. Many state parks have trails of varying difficulty so you can find one that meets your needs. Make sure to wear breathable clothing that's easy to move in and proper footwear and pack plenty of water. It's also a good idea to hike with a buddy in case you trip or feel unwell on the trail. Plus, since you're retired, you can hike midweek and avoid the pesky weekend crowds!
Photography
If you have a creative spirit, photography allows you to be expressive and innovative while also enjoying nature and beautiful summer weather. While photography can be an expensive hobby to undertake, you don't need to start out with a fancy camera and other equipment. Many modern smartphones feature impressive cameras with various photography features for taking great pictures. Take a walk through botanical gardens, hike trails with waterfalls or lake views, or visit a beach at sunset to snap some beautiful shots.
Outdoor Sports
Staying fit and active in retirement is important to continue enjoying health and vitality in your future. Taking up a fun competitive sport is a great way to exercise as well as socialize. Tennis, badminton, golf, and pickleball are all wonderful options to play outdoors, make friends, and stay in shape. Join a local league to meet new people or round up a few sports-loving friends and start your own!
Volunteering
Do you have a cause that's important to you? Giving back to your community is a fulfilling way to use your free time in retirement, and summer is a great season to start! There are endless outdoor volunteer activities to participate in, including helping with a 5K fundraiser, working with animals, and environmental cleanup events in beaches, parks, and other nature areas.
Want to learn more about life at The Vista?
The Vista is a premier CCRC for active, inspired living in Bergen County, New Jersey. If you are looking for a beautiful retirement community filled with exciting activities to enjoy this summer, The Vista might be right for you. For more information or to schedule a tour, please call (201) 848-4200 or provide your contact information using our quick and easy form.