The Advantages of a Life Care Contract for Seniors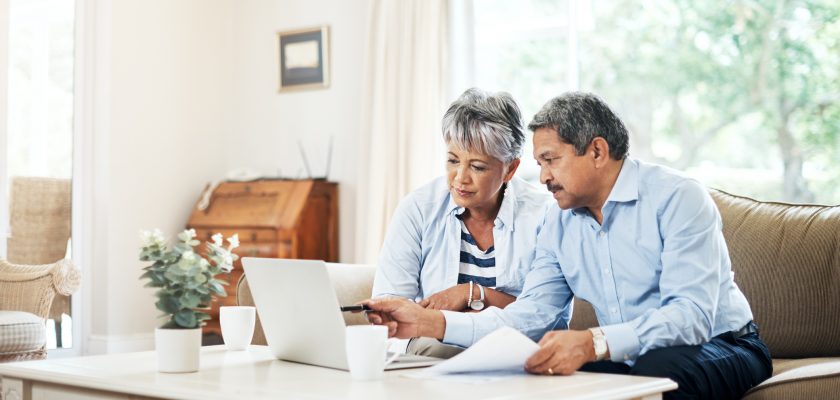 The advantages of a life care contract for seniors
As average life-expectancy continues to rise, more and more active older adults are planning wisely for their future setting their sights on the benefits of all-inclusive independent living paired with on-site health care access for if and when such needs arise. Those amenities and benefits only come from a Continuing Care Retirement Community, or CCRC (sometimes called a Life Plan community).
Moving to a CCRC is a big step that offers residents maintenance-free living, socialization, relaxation … and happiness. One study by the Institute on Aging talked to 5,000 CCRC residents and found the vast majority said moving to the community improved their health and well-being. Compared to their non-CCRC-dwelling counterparts, residents reported higher life satisfaction, a better mood, more positive perceptions of aging, less stress and depression, and more control over their lives. And there's a reason for that satisfaction: The financial security offered by CCRC plans that open the door to such a lifestyle. In fact, a study from the Mather Institute found 91% of older adults were "completely" or "very" satisfied with their community thanks in part to the peace of mind a Life Care contract can offer.
At The Vista, we offer two fee structures, and the most popular and comprehensive is our Life Care contract (referred to in the industry as a Type A contract). While we suggest speaking with your financial advisor and/or any of The Vista Residency Counselors, know Life Care provides you with two important features: Predictability and Peace of Mind.
Predictability
Making the decision to move to a CCRC allows adults like you to take control of their life during a time when careers slow down, and friends may be retiring, moving away, or even passing on.. Life Care provides assurances through the guarantee of independent, active living now and predicable, pre-paid costs for health-care services later, should those needs arise.
With a Life Care plan, Vista residents get access to the amenities and options offered in independent living, plus priority access to assisted living, skilled nursing, and memory care — without paying a higher monthly fee beyond small annual increases based on inflation. (Our other contract option is Fee-For-Service, often chosen by those who would like to self-insure or who already have long-term care insurance).
Certainly, entry fees to any CCRC may appear high at first glance. However, most retirees who have home equity or investments find they can move into a community and afford a Life Care contract.
Plus, depending on the contract, your entrance fee is refundable up to a certain level. Vista Life Care Contracts, for example, offer three different refund options: a 90-percent refund after five months, 50-percent after 25 months, or no refund after 50 months. Which one you choose is based on your age and goals, and your financial advisor and our residency counselors can help you determine the right fee structure. Regardless of what happens in the market, The Vista will owe the refund amount identified in your contract. When you move out or your home becomes available, you or your estate will be refunded upon the re-occupancy of the apartment.
With costs contained, the predictability of Life Care helps many residents plan for their financial future and estate planning.
Peace of mind
At a CCRC with a Life Care contract, you gain the peace of mind of independent living. After you sell your home (and shed yourself of the responsibilities of homeownership), you'll be able to enjoy maintenance-free living, quality daily dining, social, cultural, and life-long learning activities, and the freedom and flexibility to do as you choose. Nestled in the beautiful Ramapo Mountains, The Vista offers finely detailed apartment homes, multiple culinary options, performing arts center, state-of-the-art fitness center, indoor pool, and a variety of clubs and classes designed to keep you active, engaged, healthy, and independent.
There's also the peace of mind knowing your care needs are met, both medically and financially. But with Life Care in place, any health-care need you may have in the future is offered through Christian Health, giving you priority access to premier assisted living at Longview or long-term care at Heritage Manor.
You will also never be asked to leave The Vista due to financial circumstances that occur through no fault of your own. Once accepted for residency, our intent is that you will be part of the community for your lifetime. (A health checkup is required to enter any CCRC and assess the predicable fees).
Life Care can represent significant savings, especially if you ever require long-term care, and is appealing to those who want to limit risk and increase financial stability. The benefits of Life Care paired with The Vista lifestyle are many and bring security and peace of mind for you and your family. It all adds up to living longer, healthier, and better.
Defy expectations of senior living
The Vista, northern New Jersey's premier Continuing Care Retirement Community, opens this spring. Schedule your appointment at The Vista to learn more about the community and how a Life Care contract can benefit you.