The Benefits of a Faith-based Retirement Community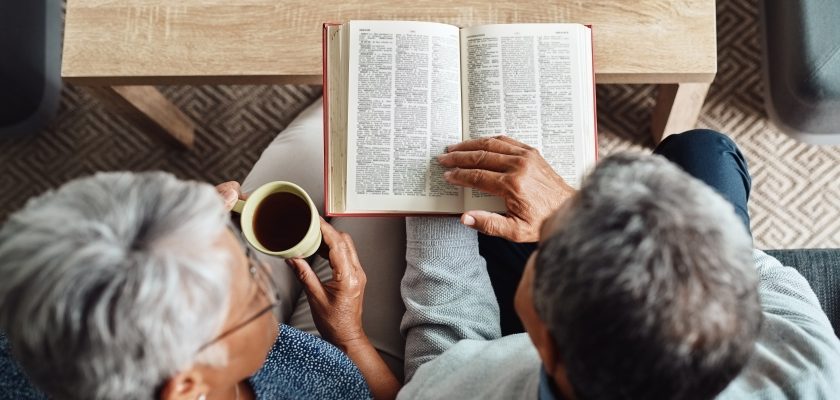 For many people considering their retirement living options, a continued connection to faith and community is at the center of their decision-making.
The desire to stay connected with religious services, spiritual care, and fellowship often lead retirees to a faith-based retirement community such as The Vista, a brand new Continuing Care Retirement Community (CCRC) in northern New Jersey that opened this summer. Located on the Christian Health campus in Wyckoff, New Jersey, The Vista is the region's only faith-based CCRC, focused on both engagement and spiritual growth for residents in a compassionate and friendly environment.
Although founded on Christian values, The Vista's focus on faith is non-denominational and the community is open to people of all beliefs and backgrounds. Our team understands that a resident's spiritual life is as crucial to their well-being as physical and social engagement (of which there's plenty!).
Here, adults 62 and better will be able to attend on-campus religious services, in addition to having access to livestreams in the comfort of their own apartment homes. Members of the on-staff Pastoral Care team can also assist residents in connecting with local houses of worship, assuring that every member of the Vista's community can reap the benefits of a CCRC that emphasizes a faith-filled life.
"In a faith-based retirement community such as The Vista, we acknowledge that wellness care is multidimensional, and we take pride in integrating the spiritual and health care of our residents," says Patrick Duffy, Executive Director of The Vista. "We also recognize that moving to a new community means forming new bonds, and our team is ready to help connect you to new houses of worship nearby or help you fulfill your faith needs here on campus."
We're all spiritual, even if not religious
Even if you don't identify as religious, The Vista understands that spiritual fulfillment is still a part of many retirees' priorities. That's why you'll find meditation and mindfulness groups, along with plenty of resident-led opportunities for fellowship. During holidays — whether Christmas, Jewish High Holidays or other important dates — we plan to celebrate with one another through interfaith services.
In general, our spirituality and mindfulness programs will be resident-driven. As a new community, we have the opportunity to start from a clean slate to create programming that meets residents' needs.
Alongside the many lifestyle amenities at The Vista, having access to a supported spiritual life allows residents to thrive both mentally and physically. 
Independent living at The Vista will give you the opportunity to maintain your active, energetic life, while also keeping you centered with a faith-based fellowship home. As a non-profit organization, Christian Health has supported the health care needs of northern New Jersey seniors for more than a century. All resources are invested back into Christian Health communities, ensuring that residents are nurtured with all the care they will need to lead a healthy, fulfilling life filled with the values of their faith.
Spiritual growth awaits at The Vista.
Continue your faith at northern Jersey's newest retirement community in Wyckoff. Download our free overview brochure to learn more about The Vista's services, amenities, and programs.