What Is Life Care?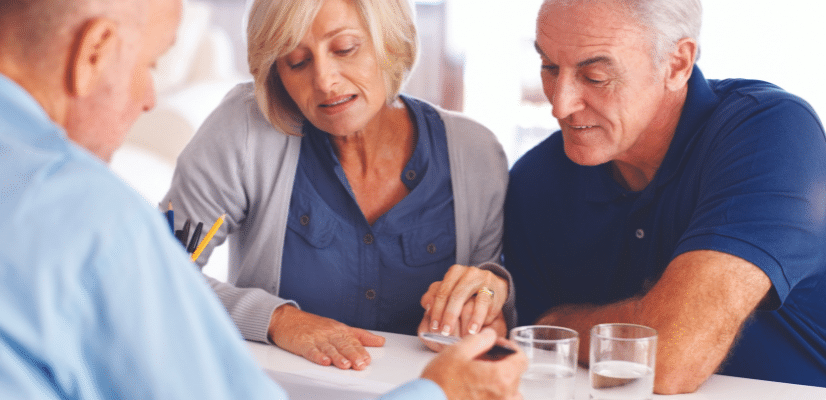 If you are considering a move to a continuing care retirement community, or CCRC, such as The Vista, it's important to make sure you understand your options before taking the next step in your journey. Most CCRCs offer several types of financial contracts, with varying fee structures and included services for future care.
Many CCRCs, including The Vista, offer what is known as a life care, or type A, contract – the most-comprehensive option that provides most extensive coverage.
What Is a Life Care Contract?
A life care contract is essentially an all-inclusive agreement, where the resident pays a higher fee for access to a full continuum of care – all in one place. For example, if a Vista resident one day requires assisted living or memory care, they would continue to pay the same monthly fee. A life care contract allows you to enjoy a vibrant, independent lifestyle without worrying about the potential of escalating health care costs in the future.
How Does Life Care Work?
When moving into a CCRC that offers life care, residents usually pay a one-time entrance fee and then an ongoing monthly fee to receive full access to a continuum of high-quality care should they eventually need it. At The Vista, this monthly fee also offers access to a variety of state-of-the-art amenities, activities, and services – such as fitness classes, live entertainment, and housekeeping and maintenance.
Residents with a life care contract will pay more than those without while living independently, either in the form of a higher entry fee or a higher monthly service fee. However, if additional care is needed in the future, especially for an extended period of time, it will likely cost the prospective resident less in the long run. Other contract options, such a fee-for-service contract, offer a lower monthly fee, and residents pay the current market rate for care services when they need them.
Is a Life Care Contract Right for You?
Benefits of life care include:
Guaranteed on-site access to unlimited care: Rather than having to relocate to an unfamiliar community, you'll be able to receive many types of care, from skilled nursing to memory support, in a familiar place.
Predictable monthly fees and fixed health care costs for life: Health care costs are always rising – a life care contract allows you to financially plan for your future and better predict your finances.
Potential tax breaks: A portion of your fees may qualify as prepaid long-term care costs, which may be tax-deductible.
Lifetime residency: With life care, you can enjoy living in the same community or on the same campus, even if and when your care needs change.
Estate protection: Life care allows you to protect your assets through predictable rates for care and often a refund of a portion of your entrance fee if you leave the community.
Peace of mind: A life care contract allows you to live without worry about unpredictable future costs, enjoying your current independent lifestyle to the fullest.
Learn More About Life Care at The Vista
If you are interested in living an inspired, active lifestyle in a beautiful and engaging community – with the added security of life care services for your future – The Vista may be right for you! To learn more about life in one of northern New Jersey's newest continuing care retirement communities, please call (201) 848-4200 or provide your contact information using our fast and easy form. We can't wait to welcome you home!