Independent Living: Who Benefits the Most?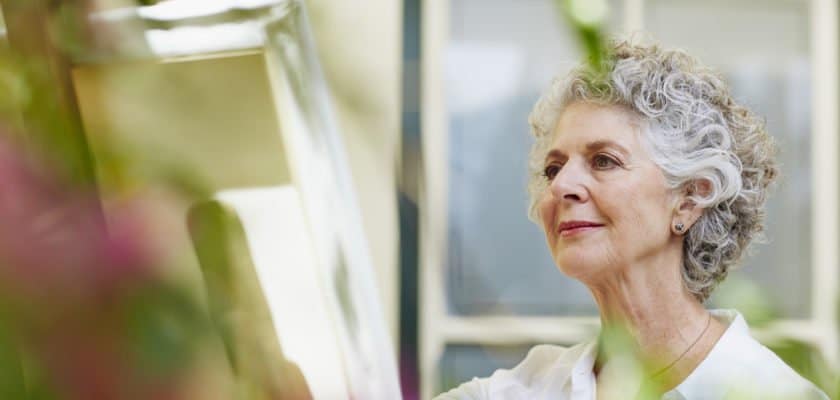 Independent living communities are designed for active senior adults.  Independent living can offer various types of living arrangements, including apartments, condominiums, townhomes, cottages and single-family homes. These housing options vary from community to community.
What is an Independent Living community?
Independent living residents are able to live on their own in an apartment, cottage or townhome, but want to enjoy the conveniences of living in a community that provides services and amenities such as housekeeping, social activities, dining, transportation, security and more. Residents can benefit and enjoy the senior-friendly surroundings and the increased social opportunities that independent living communities are able to offer. In essence, independent living residents live safely and successfully on their own without assistance from others.
Many independent living communities offer amenities and services that make life easier for senior adults, freeing them to enjoy life to the fullest extent possible.
Independent living is the first senior living option in the continuum of care that is offered at a continuing care retirement community (CCRC), which provides multiple living and care levels in one convenient location.
While stand-alone independent living communities typically do not provide skilled nursing care services and assistance with daily living, residents are permitted to utilize the services of a third party to meet additional care needs. This assistance allows the resident the flexibility to age in place instead of having to make an immediate move into an assisted living community and may include the services of a professional caregiver or a home health care agency.
Many senior independent living communities focus on health and wellness strategies that help residents stay active and independent for longer. Beyond having well-equipped fitness facilities or nutritious dining choices, many independent living communities have programming that focuses on the intellectual, physical, social, emotional and spiritual needs of each individual.
A Typical Independent Living Resident
The typical resident in an independent living community:
Is both physically and mentally capable of living alone

Does not require assistance with day-to-day activities

Does not require skilled nursing care
Myths about Independent Living
For some, the thought of moving from their home to an independent living community can be overwhelming. Many believe they're too young and active to move to an independent living center where they'll have to give up control and their independence. That is, unfortunately, an untruth about living at an independent living community.
Let's review other common misconceptions concerning making the move to independent living.
"I'll be bored."
Residents of independent living communities are seldom bored. In fact, there are often more activities than you have the time to take part in. From fitness classes and entertainment to a full schedule of activities, resident clubs and volunteer opportunities, independent living provides a multitude of ways for you to stay busy.
"I will lose my independence."
Since an independent living community can help to remove time-consuming chores such as housekeeping, home maintenance and meal preparation, you experience greater independence, time and freedom to do the things you enjoy. Life in an independent living community enables you to do the things you want to do instead of the things you have to do.
Independent living is about giving you control of your life and giving you choices and offers activities and social opportunities to keep you engaged. Senior independent living communities offer a wide array of dining options for you to enjoy.
"What if my needs change?"
Many communities that offer independent living also offer a continuum of care options. Some communities, like The Vista, are CCRCs, which means they offer multiple living and care options in one convenient location – independent living, assisted living, memory care and comprehensive nursing care (sometimes called skilled nursing care).
"Moving to an independent living community will cause me to age quicker."
The loneliness and isolation a person may experience when living alone often leads to more serious issues such as depression, anxiety and health-related concerns; whereas, the planned activities, outings, events and social clubs that take place in an independent living community can keep you happier and healthier. The social component of a senior independent living community adds a new dimension to life and creates better health.
 "I'll lose my privacy."
While you will be undoubtedly surrounded by more people than you are at your current home, in an independent living community you can retreat to your apartment anytime you choose to be alone. You control the frequency of social interactions with others.
"People will forget about me."
Independent living communities host a range of activities and events that are open to family and friends, which means they will want to come to visit you and take part in your life. Plus, since you will be living in a community of like-minded individuals, you're sure to make many new friendships as well.
Who Can Benefit from Independent Living?
Independent living offers many benefits. From having less home upkeep and social opportunities to nutritious dining and social outings, many older adults often don't realize what they are missing until they discover independent living for themselves.
Someone Who Desires More Free Time to Enjoy Life
Who doesn't want this? Sometimes the things that need to be done prevent you from having the time and energy to enjoy the things that you want to do. Independent living communities take care of the housekeeping, home maintenance, and often meal preparation. This frees you to take part in hobbies, read a good book, partake in volunteer opportunities, spend valuable time with family and friends or to do anything else you desire. Imagine what you could do if these chores were removed from your plate.
Someone Who Needs Social Engagement
One of the biggest reasons a person should consider a move to an independent living community is the numerous social opportunities available. As people age, they may become more alone and isolated. This can lead to various physical and mental health problems. In fact, loneliness can increase your chance of premature death by 14%. Loneliness and isolation can also cause:
Increased cognitive decline
A greater risk for dementia
A need for long-term care
From planned events and activities to gatherings in the common areas within the community, it's hard to be lonely or feel isolated and you're sure to meet new friends and enjoy old ones.
Someone Who Requires More Physical or Mental Stimulation
Both physical and mental stimulation are important for older adults. Both are important for long-term health. Physical exercise is good for your body and may even help prevent Alzheimer's. Brain exercises even can stave off dementia. All the events and activities, including exercise classes, provided by independent living communities will benefit you in so many ways, both physically and mentally.
Independent Living Community at The Vista
The Vista is a new senior living community coming to Northern New Jersey. At The Vista, the services, amenities, and programs will be designed with one important concept in mind: to help you maintain control of your own life – today and in the future. The Vista will offer 170 finely detailed apartment homes with views of the Ramapo Mountains on the Christian Health campus.
Only at The Vista will you receive an innovative, personalized life plan with extraordinary amenities, such as multiple culinary options, a cultural arts center, a state-of-the-art fitness and aquatic center, and social programming to keep you active and independent.
Everyone has to think about, and plan for, the future. The Vista makes it easy. Since independent living, assisted living, memory care and comprehensive nursing care (sometimes called skilled nursing care) are all provided at The Vista, you can have peace of mind knowing that you always have a place to call home.
Senior independent living residents can choose from a range of spacious floorplan options, which include:
One-bedroom apartments
One-bedroom apartment with den options
Two-bedroom apartments
Two-bedroom with den options
Whether you are a single person or a married couple, The Vista has a living option that's right for you. Whether your interests include multiple dining options or activities and events, you'll find them fulfilled at The Vista. Want to schedule a tour or learn more? Contact us today, we look forward to visiting with you! For a limited time, secure your future with The Vista before prices increase on April 1. Please call (201) 848-4200 or click learn more below for more information about The Vista. Come discover the The Vista's unparalleled lifestyle offerings for yourself!