Why retiring in Bergen County deserves a closer look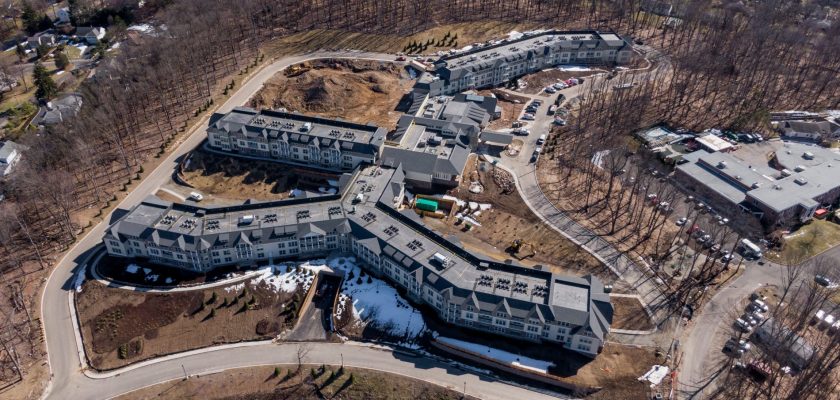 If you've started thinking about your future and where you would like to spend your time, you might be looking for easy access to mountains, rivers, big city conveniences, and small-town charm. Bergen County, New Jersey has all of this and more.   
Opening soon in the Bergen County township of Wyckoff, The Vista will provide independent-living residents with a host of amenities and activities on-site in an environment unlike any other Continuing Care Retirement Community (CCRC) in northern New Jersey.
One of the main reasons people enjoy living in Bergen County is its proximity to so many exciting adventures. You're a 45-minute drive to New York City, mountain views are out your window, the Hudson River Valley is a day trip away, and Long Island isn't far either.
Need some more reasons why you should take a look at The Vista?
Small town charm
The Vista is set in Bergen County's tree-lined community of Wyckoff, one of 70 municipalities across the county. With a population of just 17,000, you'll be a part of everything that makes a small town charming while being just 27 miles from the art, culture, and conveniences of New York City.
Big town access
Not counting rush hours, The Vista is a 45-minute drive to the heart of Manhattan, and when our community opens in spring 2021, we will offer regular transportation into the city for Broadway shows and cultural events, when safely possible.
If you prefer to commute into the city on your own, The Vista is a 10-minute drive to NJ Transit's Ridgewood Station stop on the Main Line (yellow line on this map). From there, it's about an 75-minute ride into the city for a day or weekend (which is about as long as it takes to get anywhere if you live in the city itself!)
Ramapo Mountains
Thirty minutes northwest on state Route 208 will drop you at the base of the Ramapos. The Ramapo Lake Trailhead is just off Interstate 287 on Skyline Drive, where you can walk the short MacEvoy trail to Ramapo Lake for a picnic and scenic views.
The Palisades
These majestic bluffs along the Hudson River are at your backdoor in Bergen County. There, you'll find 30-plus miles of hiking and skiing trails, boat ramps, scenic drives, picnic areas, and historic sites including The Palisades Interstate Park, a National Historic Landmark.
World-class health care
The Vista is part of Christian Health, which has served the northern New Jersey community for more than 100 years. Just around the corner from your future apartment, you will find a full continuum of care with access to on-site health-care services, including assisted living, memory care, and long-term care. Depending on your choice of contract, some or all of these services may be guaranteed with an initial deposit and stable monthly fee, providing predictable medical costs for continuing care residents.
On-site wellness for body and mind
Our state-of-the-art wellness center will offer group exercise classes, strength training, and water aerobics in the aquatic center. If you're not up for exercising, work your brain out in the art studio, take part in a production at the cultural arts center, or peruse the books at our library.
Enjoy everything Bergen County offers at The Vista. It's the perfect home base for your retirement adventure. To find out more, reach out to our Residency Counselors by clicking here.