Join us for Open New Doors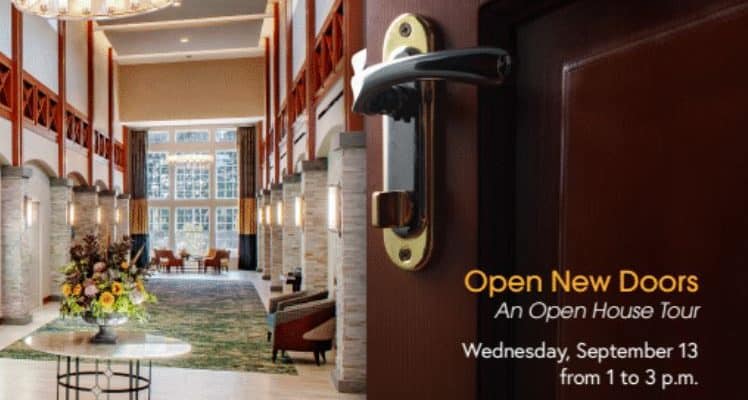 Join us for Open New Doors
Wednesday, September 13, 2023, 1:00 pm - 3:00 pm
Treat all of our senses to a lively experience. The Vista's open house is a great opportunity to take a leisurely, no-pressure tour of our senior living community. Explore the amenities, enjoy signature drinks and tasty samples, hear live music, and become acquainted with those who call The Vista home. You'll leave knowing why living here is so exceptional.
Please RSVP to (201) 903-7898 or online below.
Attendance is limited and reservations are required.