Vista Concierge Lori Lindstrom Nominated for Legend Award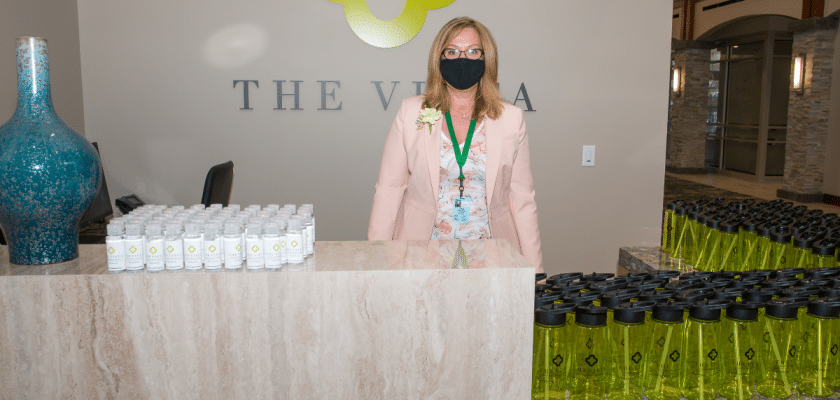 Lori Lindstrom, Concierge at The Vista, was recently nominated as a Christian Health Legend by Vista Wellness Coordinator Ellen DeBel.
The Legend program recognizes and rewards team members who have demonstrated the mission and values of Christian Health in a manner that exceeds expectations. As concierge at The Vista, Lori is pivotal to the positive experience of our Vista residents and consistently goes above and beyond her job description.
"Lori goes out of her way to be helpful to people," said Ellen in her nomination. "She keeps The Vista team informed of what is happening in the building and encourages team members in all departments to think proactively about what they can do to assist in our residents' efficient move-in process, making a smooth and comfortable transition to their new home."
We are so proud of all of our team members at The Vista for their hard work and dedication to service excellence and supporting our Vista residents in every way they can!