Jeanne Kelly
Retired administrative assistant for the State of New Jersey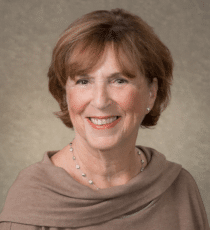 Where do I start? There are so many reasons why I chose to live at The Vista. I'm very active and love socializing. The Vista looked like the place that was perfect for both.
I play pickle ball, ride my bike, and swim indoors so I'll make good use of The Vista's indoor swimming pool and fitness center. An added plus is that I will be with others my own age rather than huffing and puffing, trying to keep up with a class of 30-somethings at my current gym.
Socializing is as important to me as staying active. Neighbors leave, friends move, and after my husband passed, relationships I had with couples changed. The Vista is totally new. Everyone who lives there will be new and we'll all be making new friends at the same time. I'm excited about and looking forward to the sense of social community I'll have at The Vista.
Another reason why I chose The Vista is that I'll gain a lot more time doing what I want rather than keeping up with house chores. There's so much to do to maintain a home — the lawn, the snow plowing — the list goes on and on. After the last summer storm I went out on my front lawn and started picking up all of the branches, twigs and leaves that had blown off of my trees. While I was doing it I was joyfully thinking, "When I'm at The Vista I won't have to do this anymore!"
While I enjoy cooking and entertaining, I also enjoy dining out. I like that The Vista will offer everything from fine dining down to a quick bite.
It's the right time in my life to begin chapter four. Chapters one through three — single, married, and widowed — are behind me. Now, The Vista is ahead. I'm looking forward to a good long chapter and a richer life.