10 Reasons to Choose Independent Living in Bergen County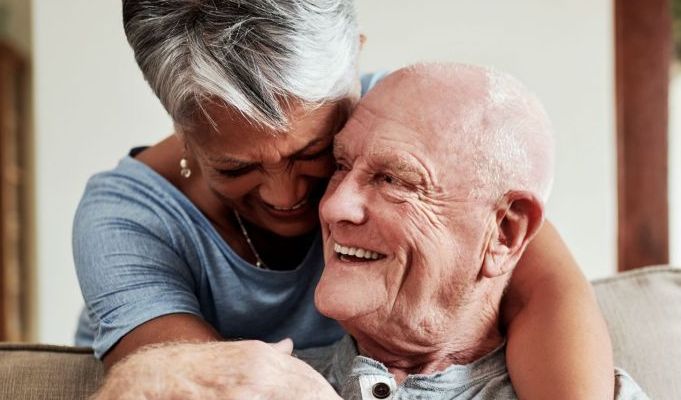 If you're considering independent living retirement in New Jersey, might we interest you in Wyckoff and greater Bergen County?
Not only is Wyckoff a charming town in its own right, but it's close to plenty of open spaces, activities of the Ramapo Mountains, the wonders of the Hudson Valley, and close (but not too close) to Manhattan.
Oh, and there's a brand new independent living community there, too: The Vista.
"Independent living is not what it was even 10 years ago. Today there's more competition for independent living options — and for prospective residents that means greater amenities, higher-end apartment finishes, and more attention on concierge services and opportunities to be active," says Mike Brindley, Senior Vice President of Consulting Services at Solutions Advisors Group. "After 2020, people also want to re-establish connections and get out. And when it comes to having an active retirement in northern New Jersey, there is nowhere like The Vista that truly brings a full slate of offerings to current and new residents."
10 reasons why retiring in Bergen County at The Vista is the place to call home.
Maintenance-free living is only the beginning
Financial peace of mind
The full continuum of support on-site
An amenity-rich, active lifestyle
On-site fitness
A faith-filled life (no matter your faith)
Location
20 floor plans
Multiple dining venues
Safety and security
Maintenance-Free is Only the Beginning
More often than not, the first thing people think of when they hear "independent living" is putting away the responsibilities of homeownership. It's true – there's no more mowing, no more home repairs, (or even changing your bedsheets if you so desire).
Financial Peace of Mind
The Vista is a Continuing Care Retirement Community (CCRC) and therefore offers Life Care to cover your living and care needs today and, in the future, should your healthcare needs change. Also known as a "Type A" contract, Life Care covers the continuum of care, and is the most popular fee structure residents choose.
The Full Continuum of Support On-Site
Life in independent living is like your life at home now – only better. With a maintenance-free apartment comes access to amenities and programs. There's also on-site access to healthcare, including short-term rehab after illness, injury or surgery, skilled nursing care, assisted living, and memory care. Christian Health has been serving the northern New Jersey community for more than 100 years.
An Amenity-Rich, Active Lifestyle
The Vista offers a wide and growing range of programs and events. See what some of our residents are saying about their life at The Vista.
On-Site Fitness
Why drive to a gym? Enjoy cardio, weight, and resistance training, as well as fitness classes in the Flex Fitness Center. In the Reach Aquatics Center, suit up and swim laps or take water aerobics classes in an indoor heated pool. Afterwards, wind-down in the whirlpool spa. The Vista Wellness Center is centrally located in the community and provides a fitness bar with healthy snacks and beverages, a multi-purpose room, group exercise, and strength and cardio classes.
A Faith-Filled Life (No Matter Your Faith)
While founded on Christian values, The Vista's focus on faith is non-denominational and the community is open to people of all beliefs and backgrounds. Beyond religious services and events, you will find meditation and mindfulness groups, along with plenty of resident-led opportunities to gather.
Location
The Vista is located in two townships, Wyckoff, within Bergen County, and Hawthorne, within Passaic County. Here, you're nestled in the Ramapo Mountains with fast access to the Hudson Valley. You're just 50 minutes from NYC, and only five minutes from Wyckoff's town center. See more about all Bergen County can offer.
20 Floor Plans
The Vista boasts one, two, and even three-bedroom floor plans, all thoughtfully designed with modern touches like stainless-steel appliances and granite countertops. Sizes range from 845 square feet to 2,395 square feet.
Multiple Dining Venues
While there are plenty of great local restaurants in Bergen, there are three exceptional dining venues on-site that use fresh, locally sourced ingredients. Check out our venues here: Waterstone is a full-service, fine-dining experience, while Gallery Café is a more casual option. In addition, The Windmill offers quality pub fare with takeout options.
Safety and Security
One of the benefits of building a brand-new community during a global pandemic was that we were able to enhance infection prevention and control by incorporating numerous upgrades and protocols. In many ways, The Vista is one of the safest and healthiest senior living communities in the nation. Individual HVAC systems use fresh air from the outside, not recycled interior air. They also include an ionization feature in common areas to help disinfect surfaces and kill coronaviruses, bacteria, mold, dust mites, pet dander, and volatile organic compounds. An ultraviolet remote-control robot cleaner complements the HVAC system and is 99.9% effective at disinfecting air and surfaces. As of September 2020, nearly 100% of residents are vaccinated and close to 80% of staff have been vaccinated against COVID-19.
Live healthier, stronger, and personally fulfilled at The Vista. Contact us at (201) 778-7938 or fill out this contact form.