Continuing Care Retirement Community vs. Life Plan: What's the Difference?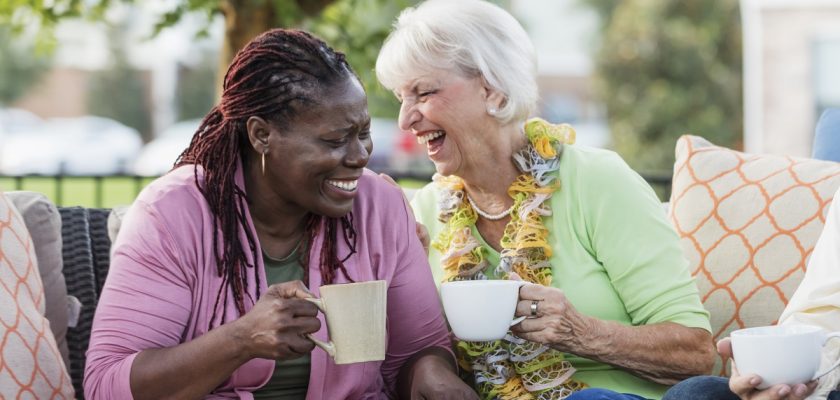 In short: there isn't one.
As you research senior living and retirement communities, you'll uncover enough terms and acronyms to make your head spin. So let's break down the two most common ones: "Continuing Care Retirement Community," "Life Plan" … and for good measure, "Life Care."
Continuing Care Retirement Community, or CCRC. This is a specific, designated type of community that includes the full continuum of care that may be needed throughout a person's life, starting with independent and often resort-like, maintenance-free living. But a CCRC also offers assisted living, skilled nursing (rehabilitation), and memory care — all services available on campus, but separate or a short walk from the amenities and homes of independent living. A CCRC must include this full range of continuing care (hence the name), among other requirements around services, amenities, and staffing. The CCRC accreditation is given by CARF International, a nonprofit accreditation agency.
Life Plan. This is the same kind of community as a CCRC, and some professionals in the industry are moving towards using "Life Plan" because the term speaks more to the services and care a community provides: a plan for life! There is no difference between a CCRC and Life Plan community. Different names, same community.
Life Care. This is a specific contract that some CCRCs and Life Plan communities offer, which covers the full continuum of care. It's also known as a "Type A" contract and it is often considered an all-inclusive model. Life Care is essentially a form of insurance against the future costs of health care services.
By focusing on continuing an active lifestyle, a CCRC can help residents build their next chapter based on their own roadmap and goals — all while leaving the responsibilities of homeownership behind (no more mowing, repairs, or even changing your bedsheets if you so desire). A CCRC is a place where people can enjoy a wealth of programs, time with friends and family, and all the possibilities their future has to offer — all backed by financial and health care peace of mind that comes through the specific Life Care contract.
With a Vista Life Care contract, residents gain access to the lifestyle, amenities and options offered in independent living. Should they require it, residents can also move to assisted living or receive care from skilled nursing or memory care — without paying a higher monthly fee beyond small annual increases based on inflation. (Our other contract option is fee-for-service, often chosen by those who would like to self-insure or who have long-term care insurance). Read more about pricing in our Frequently Asked Questions.
Not just any retirement community.
The Vista is now open! We are beginning to welcome Charter Residents who have chosen one of 20 different floor plans to call home. And as great as those floor plans look, it's everything beyond those walls that truly sets life at The Vista apart: check out our dining, fitness and wellness, and other amenities.
Life Plan or CCRC? Whichever term you prefer, you'll find it at The Vista.
The Vista is a modern CCRC community offering a full continuum of care, amenities, and access to big city outings or the solitude of the Ramapo Mountains. Call today to schedule your tour. Appointments are required.