The Best Places to Experience Fall Foliage in NJ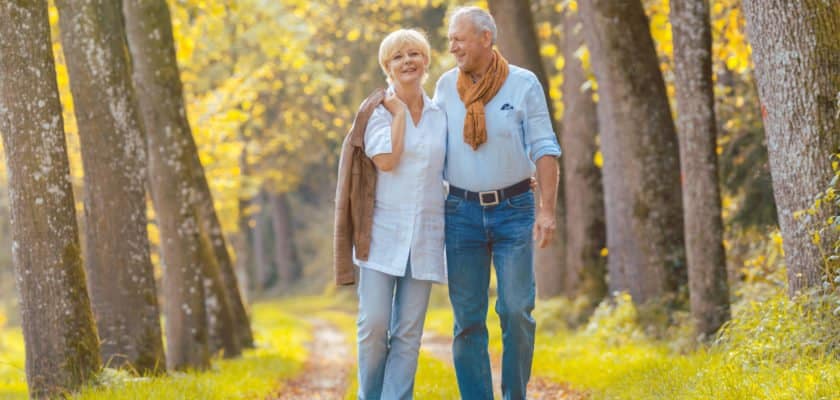 If you're planning a visit to New Jersey or you live in the state, you don't want to miss out on the best places to experience autumn and the change of fall colors. Whether you're hoping to hike, camp, bike, or simply take a walk in the woods, you'll want to know exactly where and when to see fall foliage at its peak.
Typically, fall foliage is at its best from mid-October to late October; however, trees near water or at higher elevations change colors sooner. Trees in the northern part of the state also transform quickly as the weather turns colder.
Depending on the county you live in or are visiting, you'll want to check out this list of parks, reservoirs, and forests as you plan out your fall activities.
Fall Activities in Bergen County
Located in Bergen County, Van Saun County Park stretches 146 acres and is well-known for its:
Washington Spring Garden
Beautiful picnic and fishing areas
Train and carousel
Zoological park
It's the perfect spot to take family and grandchildren to enjoy the outdoors and witness spectacular fall colors.
This vast 811-acre park is also nestled in Bergen County and attracts thousands to its scenic amphitheater, trails by Overpeck creek, canoe and kayak launch, fishing spots, and Bergen Equestrian Center. With a fall activity for everyone in the family, Overpeck County Park is the perfect getaway in nature to enjoy the new season.
Ramapo Valley County Reservation
Situated northwest of Oakland, the Ramapo Valley County Reservation offers 21 miles of trails for families, couples, and friends to stroll or hike. Enjoy scenic views of a pond, waterfall, forest, and all the fall colors of NJ while walking your dog.
Morris County's Fall Foliage
As New Jersey's largest lake, Lake Hopatcong offers more than just one of the best places to see fall colors in NJ. Its various marinas allow boat owners to dock their boats by the lake while others can take advantage of the rental boats. From water skiing and wakeboarding to tubing and jet skiing, this lake is perfect for all water sports even as the weather gets colder.
Lake Hopatcong is one of the only places to offer fine dining along a lake in New Jersey. Browse the restaurants by the water and lodging if you're looking for a longer getaway this autumn.
Pyramid Mountain Natural Historic Area
Have you ever seen a 160-ton boulder resting on top of three small boulders? If not, you'll want to add a trip to this natural historic area to your fall activities calendar. In addition to spectacular boulders, you'll enjoy views of wetlands, waterfalls, and the Manhattan skyline. Fall foliage will be ablaze in red, orange, and fiery yellow as mid-October approaches.
More Fall Activities in New Jersey
Can't get enough of New Jersey's state parks, lakes, and breathtaking views? Here are a few other places you'll want to check out while the fall colors are at their peak:
Enjoying nature during autumn is special, especially in New Jersey. If you're looking to retire in this area, discover communities at The Vista where you can engage in a meaningful and active lifestyle. From health care services to amenities like a cultural arts center, salon and spa, fitness center, and fine dining, The Vista provides an innovative, personalized life plan.