Things to do in Van Saun Park in Bergen County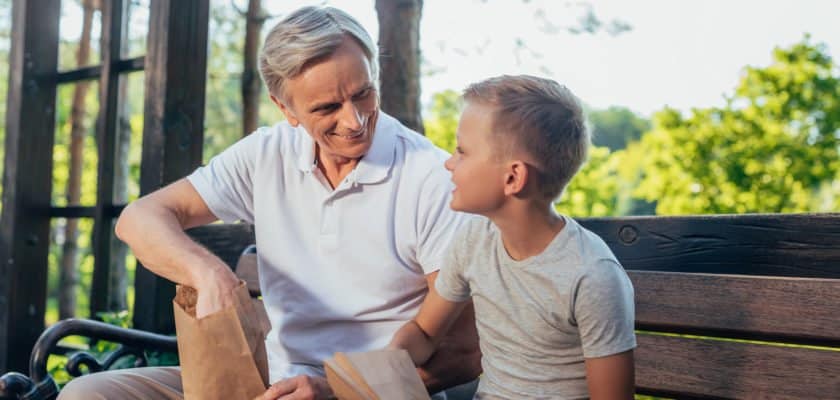 As the weather starts to warm up and spring is in the air, you might be looking for some outdoor activities to do in Bergen County, NJ. While there are plenty of local parks within the Wyckoff area, Van Saun Park offers a unique experience and has something for all ages. Spanning over 146 acres, Van Saun Park offers a wide variety of activities and attractions, like the Bergen County Zoo, train rides, the historic Washington Spring Garden, plenty of playgrounds for the little ones, as well as picnic and fishing areas. So, when the weather forecast is looking promising, here are a few things you can enjoy at Van Saun Park.
The Bergen County Zoo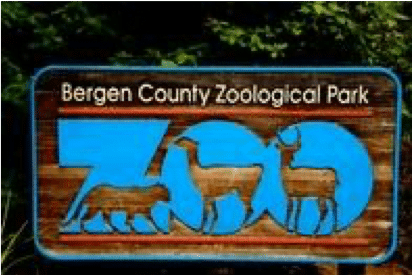 Conveniently located inside Van Saun Park, the Bergen County Zoo is an attraction that's great for all ages. Visitors can see both domestic and wild animals, like lions, bison, reptiles, birds, and farm animals. In the summer months, the zoo's outdoor amphitheater also has live shows.
The zoo is the first zoo in New Jersey to be accredited by the Association of Zoos and Aquariums, and coins itself as a 'New World' zoo since it has wildlife from North and South America. Admission to the Bergen County Zoo in Van Saun Park is only charged during the peak months (May 1 – October 31), but the zoo is open to the public all year. All tickets are $8 or under, and prices vary on age and if you are a Bergen County Resident.
Washington Spring in Van Saun Park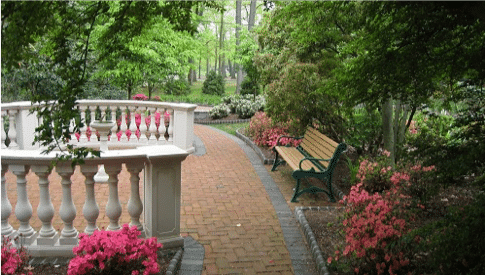 Associated with General George Washington and the movement of his Continental Army through Bergen County, Washington Spring is a scenic area to explore in Van Saun Park when you're looking for things to do in Bergen County. This peaceful and tranquil area of the park reportedly got its name after George Washington was sighted watering his horse at the spring while he and his army were moving towards Connecticut in 1780. The gardens offer plenty of walking paths and bike paths, as well as benches if you're looking to take a break and soak in the scenery. Admission to Washington Spring is free and is open to the public year-round.
Van Saun Park Playground and Splash Pad
If you happen to have some little ones with you, look no further than Van Saun Park's playground and splash pad. The playground within the park is large, and has plenty of intricate climbing structures, tunnels, swings, and slides – all of which are on soft ground. Play structures are grouped together individually by suggested age ranges and the playground is ADA accessible and has wide ramps.
Summer months can get hot, and there's no better place to cool off than the Van Saun Park Splash Pad. A fairly new addition to the park, the Splash Pad is a great spot for both kids and adults when those hot summer temperatures rise. Kids will have a blast running through the oversized misty lilies, cattails, and sea creature sprinklers, while parents and grandparents can cool off in the puddles and shady benches.
Other Activities in Van Saun Park
There are plenty of other fun activities for the whole family to enjoy at Van Saun Park. Here are a few more attractions to check out!
Van Saun Park's Train Ride: All aboard! The train within Van Saun Park takes passengers on a ride around the park and even goes alongside the Bergen County Zoo at some points. Keep your eyes peeled for some bison!
Millennium Carousel: This classic and old-fashioned carousel is a fun and breezy break from walking around. This is open seasonally and requires a small fee for entry.
Picnic Benches & Barbecue Grills: Located in a shady and cool spot in the park, the picnic area in Van Saun Park is the perfect area for an outdoor lunch. Barbecue grills are available for use and, oftentimes, snack trucks are parked in the area in case you left you BBQ kit at home!
Have the grandchildren for the weekend and looking for a weekend full of activities? Look no further than our weekend guide that covers top things to do in New Jersey with grandchildren in each season of the year—even on rainy days!
And as you look towards retirement, consider The Vista, a Continuing Care Retirement Community. The Vista will offer a range of programs and amenities to engage, entertain, and inspire you.
For more information about The Vista, please contact us today.