The Best Places to go Hiking in New Jersey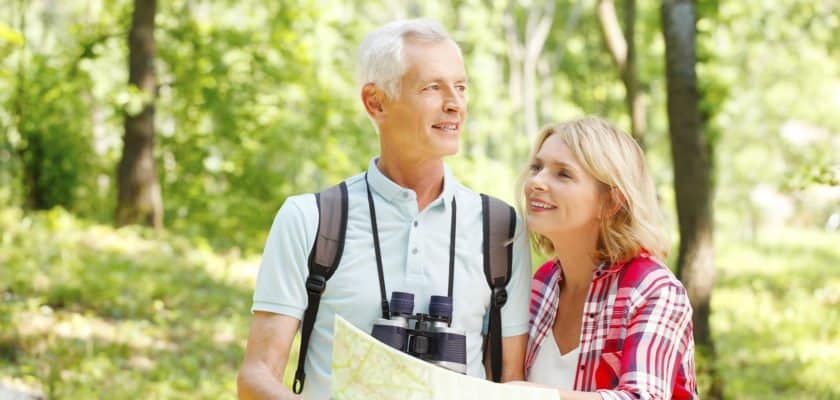 With summer weather finally moving in, you might be wondering about what some of the best outdoor activities to do with your friends and family are. While a trip to the shore, the pool or an outdoor garden are fun options, hiking is also an activity that is perfect for this season. Not sure where the best hiking in New Jersey is? Check out some of the best hiking trails in south NJ, central NJ and the New Jersey mountains.
Hiking in South NJ
Hiking in South New Jersey provides a lot of easy-to-walk trails that are surrounded by beautiful evergreen trees which provide gorgeous scenery for summer hikes.
Parvin State Park
This state park, located on Route 540, is a great choice if you are looking for a hiking trail that also has other amenities such as picnic spots, camping or playgrounds. The hiking trail around Parvin Lake is about three miles long and can be done at a leisurely pace. The lake is stunning in any season and walking around it makes for a refreshing hike.

Also, for those who may be concerned, there are restrooms and places to sit available along the hike, so you can enjoy this hike going at any pace that works best for you!
Batsto Lake Trail
A fairly flat, walkable trail with a lot of history nearby, the Basto Lake Trail is an easy loop nearby Batsto Lake. This trail is located off of Route 542 and features accessible parking, a visitors center (with restrooms), and picnic areas. The trail itself loops alongside Batsto Lake and weaves through the beautiful Pine Barrens. Walking this path truly makes you feel as though you are one with nature.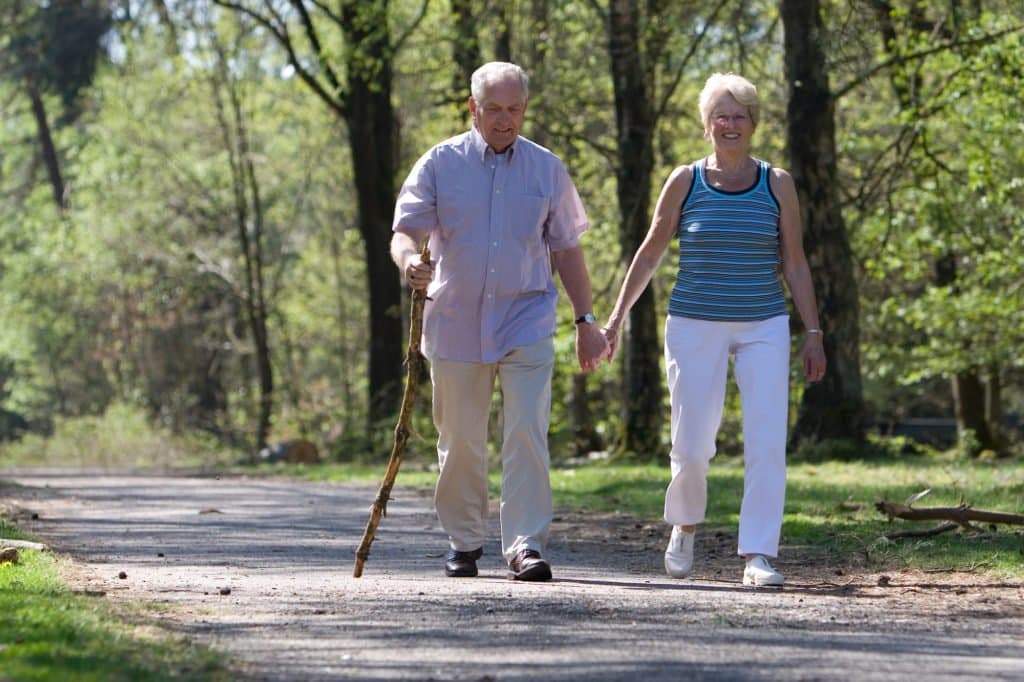 Even better, once you have finished enjoying this hike you can visit the nearby Village of Batsto. This historical village is filled with buildings and scenery that will make you feel as though you took a step back through time.
Maurice River Bluffs
If you really wanted to get away from all the hustle and bustle of modern life, the Maurice River Bluffs might be the best choice! It is located in a rural area that ensures you can encapsulate yourself in the surrounding nature while hiking on this fairly short two and a half miles trail along the bluffs. The trail itself is not very rocky so you do not need to worry about difficult-to-manage terrain.
Keep in mind that this is in quite a rural area so, unfortunately, there are no bathrooms available .
Hiking in Central New Jersey
Hikes in central New Jersey offer many trails surrounded near lush vegetation that help provide shade and comfort while you walk. It's a great choice for those looking to work on your fitness comfortably.
Clayton Park
The Clayton Park trail is a wonderful hike in summer as it features a lot of shaded portions thanks to the forest this trail weaves through. It is also nearby Doctor's Creek and farmlands which allow hikers to experience other parts of nature. One thing to keep in mind is this trail is hilly so youmay want to be wary.

This trail is generally 4.5 miles long, but there are a few other loops that you can choose to do which are less than a mile long. As for restrooms, there is a porta-potty in the parking lot that is available to the public.
Sourland Mountain Preserve
If you prefer a mountainous rocky landscape, you may want to check out the Sourland Mountain Preserve. This trail features many unique rock formations that make walking this path a fun experience. It cuts through a beautiful forested area so you can see a wealth of rocks, trees and forest life. The trail is somewhat rocky and does contain some slopes so if you prefer a flatter hike, you may want to rethink this trail.

The main trail is about five miles total, but there are smaller side trails that can also be hiked easily. If you need to access a restroom here, there is a porta-potty in the parking lot.
Cheesequake State Park
While many hiking trails in NJ feature dirt paths throughout forests, Cheesequake State Park offers a unique hike that utilizes boardwalks to allow hikers to traverse through stunning marshlands. It also features a variety of surroundings with different trees, a lake, bridges and boardwalks. It is incredibly easy to walk as well so someone who is new to hiking would enjoy this trail.

The trail length is just over three miles, and it features a few options to allow you to lengthen or shorten your hikes. As for amenities, there are maps, comfort stations and a Ranger station available. Restrooms are also available at these stations. This trail was also included in many best hiking in New Jersey books due to how accessible and inclusive it is.
New Jersey Mountains
In addition to all the great parks that Northern Jersey and the New Jersey Mountains offer, there are many great hiking options here as well. Since these trails are in the mountains, they do tend to be more uphill and feature a lot of running water features. If you are up for a slightly more challenging hike, these might be for you.
Buttermilk Falls, NJ
If you are a waterfall fanatic, this trail might be calling your name. The trail starts right near New Jersey's highest waterfall, Buttermilk Falls. Babbling brooks and the crashing of the waterfall offer great views for hikers as they go along this moderately difficult hike that does contain some steeper slopes and stairs. It is a popular destination hike as many hikers love to be able to say that they have visited Buttermilk Falls, NJ.

The usual trail is about 7.5 miles, but there are various options to make this either an incredibly short hike or a medium length one. The trail is peppered with some rocky areas, but a majority of it contains really easy wooded paths. As for restrooms, there are a few located in the Buttermilk Falls parking area.
Stony Brook Falls
If you are wanting to see some gorgeous waterfalls, but also want an easier hike, then consider this trail. The trail surface is very easy to walk on and this hike is rather short at just about one mile from parking to the first beautiful cascading waterfall. If you want a longer hike, then you can continue past the falls to complete a 3.8 miles trail. If you want to see the falls in their prime, it's best to visit after a lot of rain has fallen.

The parking lot is easy to access and also has a restroom located across from it inside the picnic area. In addition to that, there is also a restroom located in the visitor center.
Tillman Ravine
Tillman Ravine is a hike that features a shady trail, rustic wooden bridges and cascading brooks. This is a good hike for a hot summer day as you can enjoy the New Jersey mountains without the sun glaring down on you thanks to the lush tree cover. The stunning forest and the cascading water provide a sense of serenity as you hike.

There are two parking lots that are easy to reach, and both of these parking lots also contain a latrine in case you need to use the restroom.
Experience Fitness and Wellness Programs at The Vista
If you enjoy outdoor activities and are looking for a retirement community that has great access to many of New Jersey's wonderful areas, consider The Vista, a Continuing Care Retirement Community. The Vista offers a range of programs and amenities to engage, entertain and inspire you. For more information about The Vista, please contact us today.