Why should you retire in Wyckoff, New Jersey?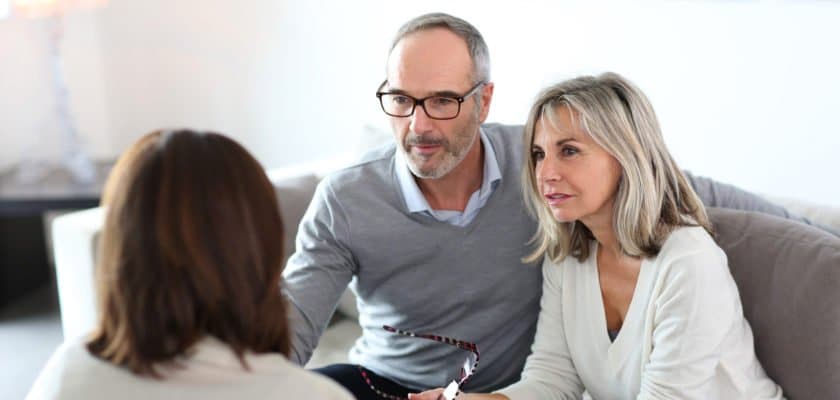 If you've spent most of your life in the Northeast, you most likely have a compelling reason to stay in the region: it's home. In recent years, New Jersey has become a popular place for older adults to settle down. There are numerous senior living communities, many offering the same amenities, if not more, that are seen in popular retirement destination states such as Florida.
Even though New Jersey may not have the perks of year-round warm weather of states such as Florida, New Jersey still has miles of beaches to enjoy in the summer, and scenic mountains to explore in the colder months. New Jersey also has picturesque towns like Wyckoff, New Jersey. Below are a few reasons why you should call Wyckoff, NJ your retirement home and why New Jersey is a great retirement destination state.
Sales Tax in New Jersey
One major benefit of retiring in New Jersey is the state's unique sales tax policy of having one fixed sales tax rate for the entire state. Unlike many states where local jurisdictions often tack on an additional 2% or more to the base sales tax, you'll pay 6.625 percent no matter where you are in New Jersey, including the town of Wyckoff.
Here's another benefit of retiring in New Jersey: NJ shoppers get a break on sales tax on many of the 'basic goods' that are bought annually. For example, clothing and footwear products are exempt from sales tax. This also means that groceries, magazines and periodicals, disposable paper products and both prescription and over-the-counter medications are all exempt from sales tax in New Jersey. Medical and legal services are also sales tax exempt.

Retiring in Wyckoff, NJ
Officially founded in 1926, Wyckoff, New Jersey is a beautiful, tree-lined residential community of approximately 16,000 total residents. Known as the "Garden Town in the Garden State," Wyckoff is located in Bergen County, NJ which is filled with beautiful parks such as Van Saun Park.

The Township of Wyckoff is about seven square miles and is conveniently located only 27 miles from New York City. One of the perks of retiring in Wyckoff, NJ is that residents have the benefit of living in a small, peaceful town while also being close enough to make a quick trip to New York City. And if you're a shopper, Bergen County also has plenty of places to go shopping if you don't feel like making a trip into the city.

There is always something to do in Wyckoff, NJ. Whether you're looking for a bite to eat at a nearby restaurant, or you have the grandkids for the weekend and you're looking for a fun activity to do nearby, there's a little bit of everything outside your doorstep.

The Vista in Wyckoff, New Jersey
Deciding on when to retire isn't the easiest choice. If you think you could be within two years of retiring, and you're not sure how to officially apply for retirement or how to get started, use our retirement checklist. This checklist will walk you through the retirement application process to make sure your forms are submitted on time, and your benefits are properly processed to start your retirement.

Looking to retire in New Jersey where you have all of these benefits and activities available to you and your family and friends? As you look towards retirement, consider The Vista, a Continuing Care Retirement Community.

To learn more about The Vista, read more about life at The Vista and be sure to contact us today!