It's not just the location — it's the lifestyle.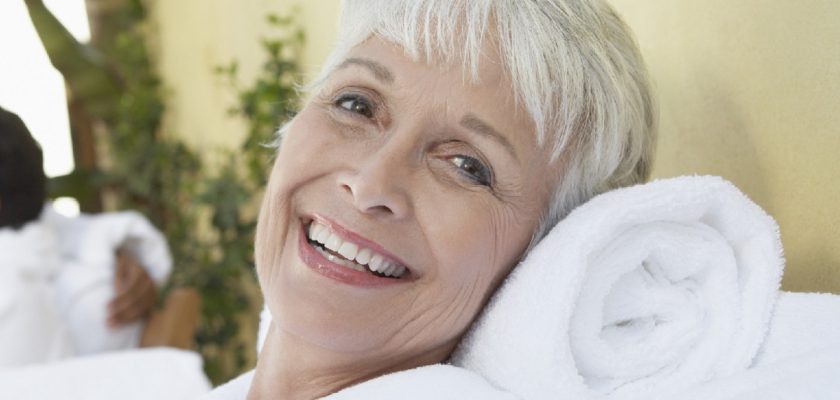 In many ways, a post-pandemic world will offer us all a clean slate: new routines, new or refreshed relationships, and — given that many people have moved to a new city thanks to work-from-home capabilities — perhaps even a new home and community. And that's especially true for future residents of The Vista.
For those considering a move to a Continuing Care Retirement Community, a clean slate is precisely what awaits at The Vista: Everything is brand new. That goes for the amenities (and there are plenty), building, safety and health protocols, and lifestyle and relationships waiting to be built.
Construction at Christian Health's Continuing Care Retirement Community, located on their Wyckoff/Hawthorne campus, is progressing rapidly. When it opens this spring, The Vista will welcome nearly 200 Charter Residents who have chosen one of 20 different floor plans to call home. Charter Residents are quickly leasing up 161 finely detailed, open apartment homes. And as great as those floor plans look, it's everything beyond those walls that truly sets life at The Vista apart.
1. "Location, location, location!"
Everyone's favorite real-estate mantra could not be truer than at The Vista. In addition to its small-town charm, Wyckoff offers easy access to the Ramapo Mountains, the Hudson Valley, and New York City, the greatest city in the world. See more about all Bergen County can offer. For those who currently live in the area, The Vista's location ensures familiarity to what makes an address "home": friends, family, favorite restaurants and stores, trusted doctors and hospitals, work and recreation, and houses of worship.
2. Fitness on land and in the water
Vista Charter Residents will be able to keep their bodies moving in the Flex Fitness Center, with cardio, weight, and resistance training, as well as in-home, live-streamed fitness classes. In the Reach Aquatics Center, suit up and swim laps or do aerobics classes in an indoor heated pool, and then enjoy the wind-down in the whirlpool spa.
3. Seasonal menus and al fresco dining in three different venues
Dining at The Vista will be an experience. While all restaurants are temporarily reconfigured for social distancing (along with disposable paper or online menus), here's what you can expect from each of the three venues: Waterstone is a full-service, fine-dining experience, while Gallery Café & Bistro is a more casual option. Both will offer al fresco dining. In addition, The Windmill offers high-quality pub fare with take-out options. Every day, we will source fresh, local ingredients to create recipes that change with the seasons.
"Working with expert senior living dining consultants, we have created restaurants, menus, and dining experiences that will rival the best in the region always with safety in mind," says Julie Lee, Senior Vice President and Chief Marketing & Development Officer at Christian Health.
4. A faith-filled life, regardless of beliefs
Founded in 1911, Christian Health is a non-profit, faith-based community, which, while offering care in a compassionate environment consistent with Christian values, is open to all people regardless of race, sex, or religion. Residents will be able to enjoy on-campus weekly worship services (pandemic restrictions notwithstanding), monthly Mass, and observation of Jewish High Holidays in The Vista's state-of-the-art Performing Arts Center. For those with diverse faith backgrounds, there are plenty of fellowship opportunities, meditation sessions, spiritual explorations, and other non-denominational opportunities for engagement and fulfillment across the campus.
"We are all spiritual, even if you aren't religious, and residents will find this to be a community rich in spiritual offerings where all people can embrace their faith in peace and respect, grow and learn anew, and enhance their physical and social well-being," Ms,. Lee says. "The beauty of a brand new community is that we want to create programming designed for the residents. We encourage our Charter Residents to share their ideas and programming options."
5. Guy's nights in and girl's day outs (or vice versa)
While residents are of course free to come and go, there's plenty to do right on campus. Shine Salon and Spa offers hair styling and barbering, massage, facials, manicures, and pedicures. At The Artist's Studio, residents will enjoy scheduled pottery, painting, and other creative classes or access tools and resources to let out your inner van Gogh or da Vinci. Indoor and outdoor gardening will be available at The Vista for Charter Residents with green thumbs. The Performing Arts Center will feature concerts, lectures from national and regional scholars and topical experts, and movies and sports viewings. Over at the Masters Lounge, no need to wait for ideal golfing weather. You can enjoy light fare and fellowship while testing your skills in a virtual round of golf on the indoor simulator (or find a nearby course in the region if you don't already have a favorite).
Note: Some amenities, such as live streaming performances from the Performing Arts Center or exercise classes, may be virtual in the early months at The Vista.
6. Safe and secure, during the pandemic and beyond
Back to the idea of a clean slate: Since construction was in progress when the pandemic hit, The Vista took the opportunity to enhance infection prevention and control by incorporating numerous upgrades and protocols. In many ways, The Vista is one of the safest and healthiest senior-living communities in New Jersey.
Many new residents will enter The Vista fully vaccinated against COVID-19. Even with high vaccination rates, the community will operate under Centers for Disease Control and Prevention (CDC) and New Jersey Department of Health guidelines, requiring everyone to wear masks in common areas and maintain social distancing (fully vaccinated people are allowed to be together without masks, per CDC guidelines). Beyond COVID-19, the new construction design incorporated many permanent elements to ensure a safe and healthy community:
Individual HVAC systems will use fresh air from the outside, not recycled interior air.
HVAC systems include an ionization feature in common areas to help disinfect surfaces and combat coronaviruses, bacteria, mold, dust mites, pet dander, and volatile organic compounds.
A UVC remote-control robot cleaner will complement the HVAC system. The robot, which is 99.9% effective at disinfecting both air and surfaces, will be used in common areas as often as needed, and can also be used in individual apartment homes, if necessary.
The frequency of cleaning common areas will be increased. Only products certified to kill coronaviruses will be used.
One single point of entry will be designated for moving companies. Strict protocols will be in place.
A clean slate awaits at The Vista.
Living at The Vista isn't just about a brand-new building. It's the unique lifestyle within and outside of those walls that can't compare to other area communities. Contact us to learn more about inspired living at The Vista, and consider scheduling a safe visit to our Information Center in Wyckoff (525 Cedar Hill Ave.).